News
Loki TV Series and Other Marvel Shows Coming to Disney Streaming Service
Loki, Scarlet Witch, and other Marvel characters will get their own limited series on the Disney streaming service.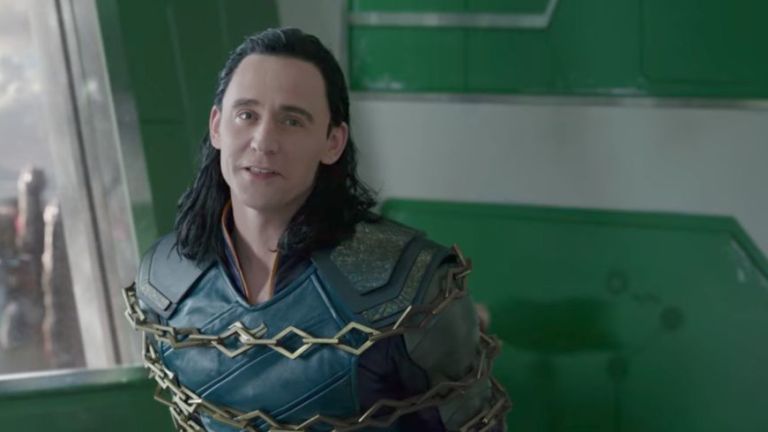 As Disney gets ready to launch their first foray into the increasingly crowded streaming service market. They're already developing a live action Star Wars series with a reported budget of over $100 million. They've got plenty of other series and original movies lined up, as well, but the big question has been where Marvel fits in. There shouldn't have been any doubt.
Variety broke the news that Loki and Scarlet Witch are likely to be the first out of the gate. And these aren't going to be scaled down versions of their big screen counterparts, nor will they rely on finding more readily available talent. Instead, expect both Tom Hiddleston and Elizabeth Olsen to headline their respective shows. Additionally, while Marvel's Netflix series have budgets that reflect their characters' street-level roots, these new Marvel shows that Disney is developing won't shy away from the spectacle of their big screen counterparts. While the shows will still technically be part of the Marvel TV division, Marvel Cinematic Universe godfather Kevin Feige "is expected to take a hands-on role in their development."
Expect more "second tier" characters from the Avengers movies to get the spotlight. While no characters have been confirmed (although with that Variety report, it sounds like Loki and Scarlet Witch are indeed happening) this opens the door to everyone from recent fan favorites like Valkyrie to mainstays like Hawkeye. Yes, I said Hawkeye. Go read Matt Fraction and David Aja's unbelievable run on the character to get a picture of what a Hawkeye show could look and feel like. Give me a World of Wakanda show while you're at it, please. 
This doesn't answer the question about the fate of Marvel's Netflix shows, especially not after recent word that beginning with their 2019 releases, you can expect to see fewer Marvel movies on competing streaming services. Then again, Marvel's street-level heroes seem relatively at home on Netflix, where the shows can pursue darker themes and more intense violence than what we've seen in their movies so far. Perhaps that divide will continue with the streaming services. 
Disney's streaming service is expected to launch in late 2019. Unless something goes into active production soon, it seems unlikely that one of these original Marvel shows will be there in time for launch. Although if there's anything we've learned over the last few years, it's that Disney can pretty much do whatever they want.
Mike Cecchini is the Editor in Chief of Den of Geek. You can read more of his work here. Follow him on Twitter @wayoutstuff.