News
Lodge 49 Canceled at AMC After 2 Seasons
Lodge 49 of the Ancient and Benevolent Order of the Lynx is closing up shop, with AMC canceling the series after two seasons.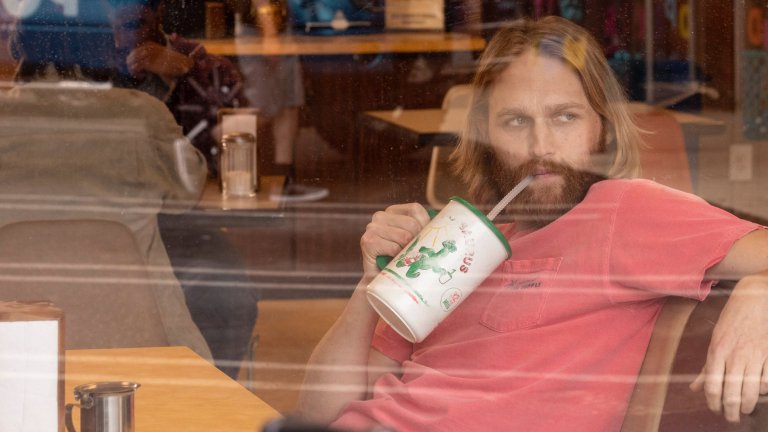 Television just became a less charmingly weird place.
According to Deadline, AMC has canceled its sun-soaked dramedy Lodge 49 after two seasons. Lodge 49 season 2 concluded on October 14 with something of a cliffhanger. Now it remains to be seen if the adventures of Dud, Liz, and the rest of Lodge 49's Long Beach will get to finish their stories elsewhere.
"We are so proud to have had Lodge 49 on our air," AMC said Tuesday in a statement. "This wonderful show gave audiences fresh and unforgettable characters in a world that did not exist anywhere else on television. Thanks to the stellar cast including Wyatt Russell, Sonya Cassidy and Brent Jennings and to our partners in this unique labor of love, Jim Gavin, Peter Ocko and Paul Giamatti for two remarkable seasons that initiated the world into The Ancient and Benevolent Order of the Lynx."
Lodge 49 was created by longtime fiction writer Jim Gavin and produced by Gavin, Peter Ocko, and Paul Giamatti. It was a "modern fable" that told the story of optimistic yet wayward surfer Sean "Dud" Dudley (Wyatt Russell) finding meaning and a meaningful community in lodge 49 of the fraternal organization "Order of the Lynx." But the show truly defied easy description, combining a realistic portrayal of a dying company town with some elements of prophecy and magical realism.
Lodge 49 was designed to tell an elemental fantasy story of knights, witches, and quests in a modern context. Ultimately, however, it was about community, as evidenced by season 2's final few episodes in which the lodge bands together to liberate some sacred "scrolls" from an auction in Mexico.
read more: Lodge 49 Season 2 Review
Deadline reports that producers Gavin, Ocko, and Giamatti have every intention of shopping future seasons of the show to another network or streaming service. Given, the competitive state of the television industry and the fact that Lodge 49 hails from AMC Studios, this could be a tall task. Still, its relatively small fanbase could prove passionate enough for another company to take a flier on it.
Either way, the dream of Harwood Fritz Merrill should live on. Get working on those real life lodges, people.
Alec Bojalad is TV Editor at Den of Geek and TCA member. Read more of his stuff here. Follow him at his creatively-named Twitter handle @alecbojalad