News
Loads of new US TV shows
John looks ahead to the Autumn US TV schedules, and offers this round-up... even if Bionic Woman and Sarah Connor Chronicles are already doing the rounds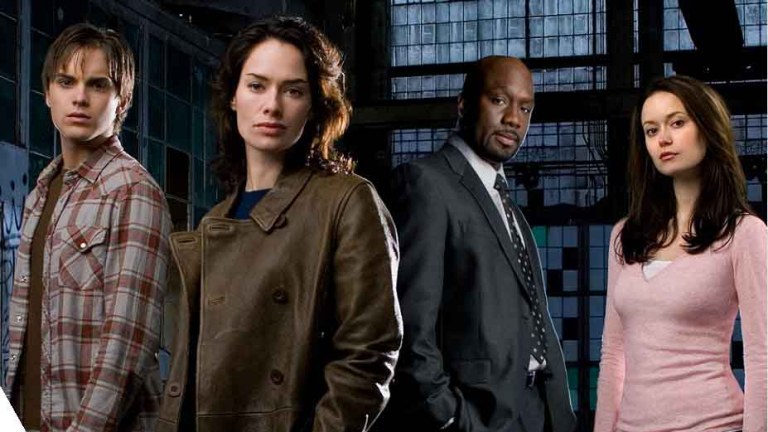 A couple of days ago, I reported on some of the shows that NBC will be showing in their new season, which kicks off last week of September. Well, here's some of the new stuff that Heroes, Chuck and The Bionic Woman are going to be going up against. Let the games begin.
Fox's headline show comes mid-season (early Jan 2008 – when it's also, according to Wikipedia, due to appear on Virgin 1 in the UK, not so good for all us Sky subscribers), but – thanks to Cedric's report earlier in the week – we already know about The Sarah Connor Chronicles. Yes, that's the Sarah Connor, mother of John Connor, leader of the resistance to Skynet and their Terminators.
The series, apparently, picks up at the end of T2 (before, conveniently, transporting things forward in time to the more budget-friendly 2007) and appears to be the foreseeable future for the Terminator franchise. This kinda nicks the proposed Star Wars model for continuing a successful series of films – though, whether we will ever see Lucasfilm's (alledged) Boba Fett Chronicles is still a bit of a mystery. I'd think that them emerging under that name is even less likely now Fox's boys have nicked it – but that'll teach 'em to dawdle, eh?
Another related piece of news doing the rounds is that the episode that airs will be different to the pilot floating around on the 'net… Fox intend to cut out a school shooting scene, considering it to be in bad taste following events earlier this year at Virginia Tech. (according to their Entertainment Chairman, Peter Ligouri, it was shot before those events). So nefarious means may well be the only method of seeing the show as originally intended.
Also incoming from Murdoch's men is New Amsterdam, a – get this – drama about a police detective who is really centuries old and K-Ville which follows the events immediately following Hurricane Katrina from the point of view of some of the police that stayed behind.
Two new comedies will also be appearing in September; Kelsey Grammar's Back To You – a Christopher Lloyd production which revolves around a local news station – and Rules For Starting Over, a dating comedy which will be Executive Produced by the Farrelly brothers (Something About Mary, Me, Myself and Irene, Kingpin), who also directed the pilot.
The CW has an interesting show called The Reaper premiering Sept. 24th, a jaunty sounding tale about The Devil's bounty hunter, whose job it is to reclaim souls that have escaped from hell. The pilot was directed by none-other than everyone's favourite comic book geek Kevin Smith, and promises a little comedy amongst the wickedness; so could pan out as a 'Dead Like Me' kinda black-humoured guilty pleasure.
Also coming from them is Barnes, which it bills as an Animal House-esque comedy drama about crime-solving Princeton Students. Hey, I didn't say it was gonna be good… You wanna watch it, throwing names like Animal House around in vain. Of course, The CW also have all the usual reality crap you'd expect coming too… but they're also delivering new helpings of Smallville (back Sept 27th), The Game (Oct. 1st), and er… Everybody Loves Raymond (who the hell cares?)… er… Yippee!
CBS have caught the monster bug too; they've recently announced that they're picking up Babylon Fields a 'Zombie Dramady' (don't you just love the lingo) that sounds like it's gonna pick up where Shaun Of The Dead left us. Apparently, it features zombies living amongst the general populace and with their former families; 'hilarious' situations ensue, I'm sure…
If there's one thing that could make me treat this with more than a 'meh', it's the fact that the pilot is being directed by Michael Cuesta; the man responsible for the first five eps of Dexter, and the season finale 'Born Free'.
Their second new show of interest features an investigator who's also a vampire; it's called Angel… er, no sorry, actually it's called Moonlight, but it is being exec produced by the man behind Angel, David Greenwalt. He's been quick to scotch Angel 2 rumours though; telling the US TV Critics Association; "My agent said in May, 'You've got to read this Moonlight. It's fantastic', and I read a couple of pages, and discovered it was a vampire detective, and I said, 'Not only am I not going to read this, I'm going to sue them. This is my show.' But he kept talking to me, and eventually I did read it, and I did fall in love with it."
Hmmmmm…. Also on exec producer duty though, is none other than Joel Silver; producer for the Matrix Trilogy, Swordfish, Veronica Mars and more others than I have time to even read about.
Ominously, the pair intend to re-write traditional horror mythology for their 90 year old main Vamp, Mick St. John – apparently turned by his wife on their wedding night (I hope he liked her). This involves taking away the core of Vamp-lore; that they can be killed by a stake. Nope, not here guys; burning or beheading will still do it though. Apparently, they'll be no demons a la the Buffyverse either – so no guest appearance from Lorne in the LA based series. Expect something distinctly more Blade than Buffy, we reckon.
ABC have been really busy; with the really eye-catching show being Dirty Sexy Money – a show which boasts Bryan Singer (X-men, Superman Returns director) amongst its exec producers and Peter Krause (Six Foot Under), Donald Sutherland (you have to ask? Shame on you!) and Firefly/Serenity muscle Adam Baldwin amongst its cast. Apparently it concerns the oft-nefarious activities of a rich New York family, and the lawyer who covers their tracks for them.
The least interesting offer from them is the 'where do we get another Sex & The City from?' series; The Cashmere Mafia – but your girlfriend will love it… Though if you're a girl and your boyfriend loves it, be afraid – unless he blatantly admits his lust for Miranda Otto, in which case, he gets a free pass.
Johnny Lee Miller is slated to play Eli Stone, an Attorney who has visions – and thus believes he is a prophet. The lucky man is also going to get Natasha Henstridge as part of his supporting cast.
Other UK imports on ABC's books are Anna Friel – who'll star in Pushing Daisies, a show which follows a forensic scientist who can bring things back to life – and the Life On Mars port, which is due to start mid-season starring former Monarch of the Glen, Playing The Field and Band of Brothers actor Jason O'Mara in the Sam Tyler role, Rachelle Lefevre playing the Annie part; but as yet no word on who'll be filling Philip Glenister's slip ons. Word has it the pilot begins production in August, ready for a January launch.
Apparently, the guys picking the ABC schedule passed on a re-make of Footballer's Wives (clever), The Thick Of It (stupid) and The Vicar of Dibley (clever) too. However, a Brit export definitely coming to a mid-season start on NBC is Graham Linehan's The I.T. Crowd, hmmmm, not sure that's a good thing.
Some of these, of course, have already started leaking…