News
Living with Yourself: Release Date and Trailer for Paul Rudd Netflix Series
Ant-Man star Paul Rudd will star in a Netflix comedy series, called Living with Yourself, on which he'll play dual roles.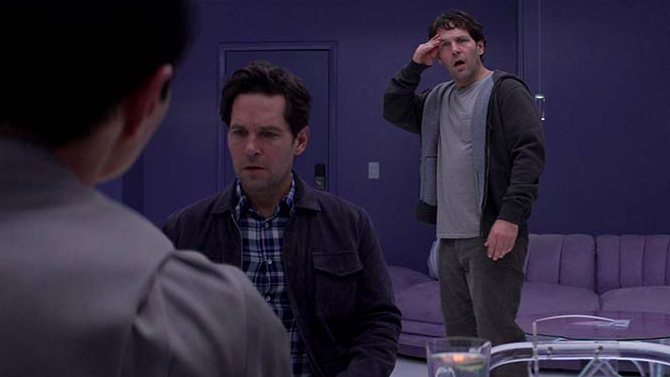 While the idea that Netflix is conjuring up another series is hardly stop-the-presses-worthy (as if that was a valid concept on the Internet), one of the streaming giant's new comedy series, Living with Yourself, will be headlined by the size-fluid superhero of Marvel's Ant-Man movies, Paul Rudd.
Netflix scripted comedy Living with Yourself is set as an 8-episode series, headlined by Paul Rudd. The plot is described as following a man who's struggling in life, who decides to undergo a "novel treatment" that promises to make him a better person. While the patient does indeed become new and improved, he probably should have been careful about what he wished for, since the changes also reveal that he's his own worst enemy. Thus, Rudd plays a dual role on the series, with his character fighting for control against an alter-ego, leading to spiraling consequences that also affect his wife, played by Aisling Bea (This Way Up, Hard Sun).
Living with Yourself Trailer
The trailer for Living with Yourself has arrived, previewing a series that effectively utilizes the comic talents of Paul Rudd, although does so in a way that might remind moviegoers of Michael Keaton's 1996 clone comedy, Multiplicity.
Living with Yourself Release Date
Living with Yourself is set to premiere on Netflix on Friday, October 18.
Living with Yourself Details
Living with Yourself is the creation of showrunner/executive producer Timothy Greenberg, an Emmy and Peabody winner, notably from work on The Daily Show with Jon Stewart. Serving as directors of the series is the spousal duo of Jonathan Dayton and Valerie Faris, best known for the Oscar-nominated 2006 film, Little Miss Sunshine, whose most recent offering was the 2017 fact-based Battle of the Sexes, also known from films like Ruby Sparks and a vast CV of music videos for artists like Weezer, Red Hot Chili Peppers, Macy Gray, Beastie Boys, Smashing Pumpkins, Extreme and R.E.M., including 1982's "Wolves, Lower," the very first video from the eventual Rock & Roll Hall of Fame band.
The creative team will be joined by producers Anthony Bregman and Jeff Stern for Likely Story, as well as Tony Hernandez for Jax Media, Jeff Blitz and star Paul Rudd.
Of course, Rudd has his shrunken and/or enlarged hands full with the Marvel Cinematic Universe, with 2018's Ant-Man and the Wasp leading into his spectacular (and, as it turns out, crucial,) involvement in the Infinity Gauntlet saga in Avengers: Endgame, which ended up tallying about $2.8 billion worldwide, claiming the title of all-time box office king. However, Rudd's blockbuster franchise resume is about to expand, seeing as he recently joined the cast of director Jason Reitman's Ghostbusters revival.
Living with Yourself Photos
Netflix recently released a crop of photos, providing what was the first glimpse of Living with Yourself. Check them out below!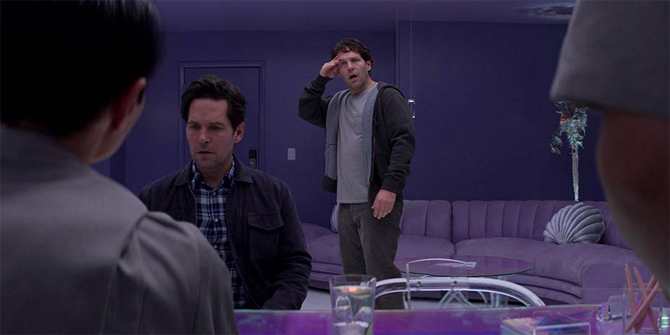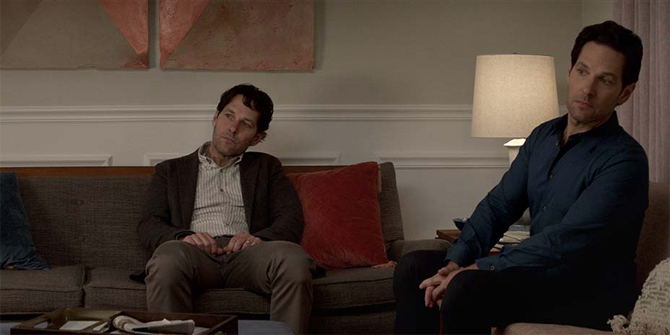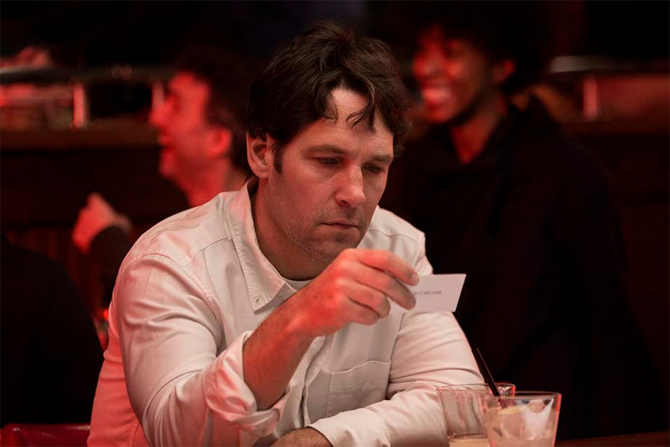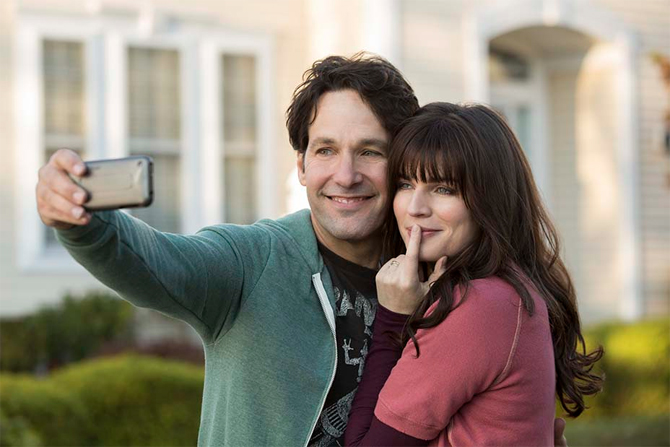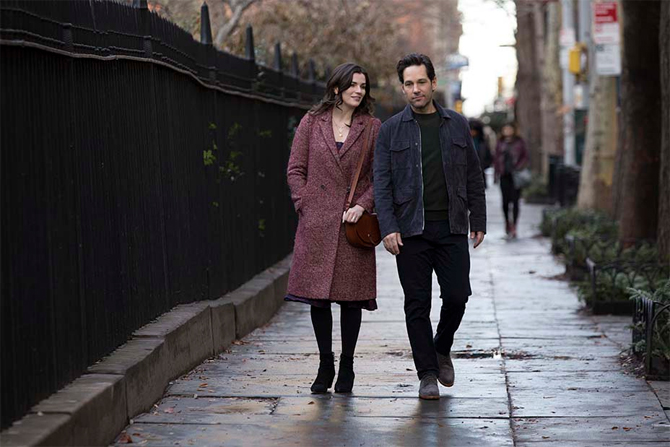 Joseph Baxter is a contributor for Den of Geek and Syfy Wire. You can find his work here. Follow him on Twitter @josbaxter.