News
Live At The Apollo series 4 episode 6 preview
A successful last episode of a successful series of Live At The Apollo. We'll miss it…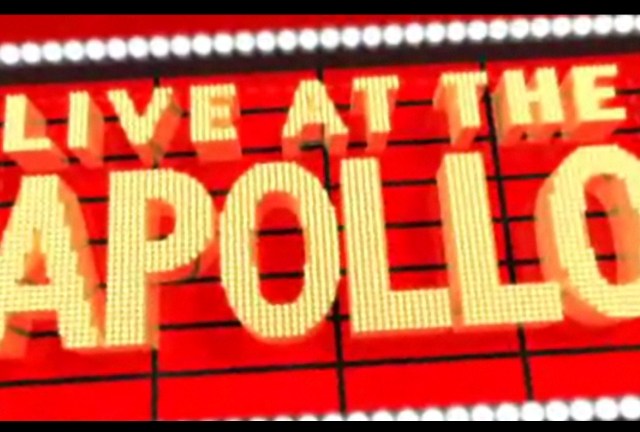 Bringing to an end a really successful six episode run (even if it was split up by the Christmas break), the final episode of this series of Live At The Apollo isn't the best in the run, but it still has a lot of chuckles to offer.
This week, the host is Russell Howard, and he bounds onto the stage with a real exuberance. As with the earlier shows, it seems to have been recorded around November-time – Howard sneaks in a bit about going round the wardrobes of MFI looking for Narnia – but that doesn't do it any harm. Howard's set is full and energetic, and he clearly enjoys being at the front of such an audience.
He's frequently a very funny man, too (as we found out when we had the chance to interview him), and he squeezes into his 20 minutes material about the attractiveness of some of the more bizarre programmes on TV over watching the news, his Grandad's habit of shouting at the telly, and some Obama talk too.
He then passes the microphone over to the last performer of the series, Jo Brand. Brand has always been a bit take-it-or-leave-it, but she's really funny here. Within a minute or two you can't help but warm to her deadpan put-down of a front row heckler, although the age of the recording is once more highlighted when she goes on about John Sergeant and the Strictly Come Dancing furore. But fair dos, she mines it very well.
It's a good show to end what's been a very good series on, and you hope that the BBC continues to back and show faith in good, solid stand-up comedy in a proper slot. The absolute roaring highlight, for this reviewer at least, was all the way back in episode one, when Rhod Gilbert's monologue on the ins and outs of buying a duvet nearly caused me to pass out with laughter. Likewise, the episode that brought together Frankie Boyle and Dara O'Briain has to rank as the best of the series overall.
As for episode six? Both Russell Howard and Jo Brand, two well-contrasted performers, are found on fine form here, and it's well worth spending three quarters of an hour in their company tonight.
Live At The Apollo is on BBC One on Friday 16 th January 2009 at 10.35pm
Read our round up of last week's show here.
16 January 2009