News
Live At The Apollo series 4 episode 5 preview
Lenny Henry, Andy Parsons and Ed Byrne equal a very funny 44 minutes...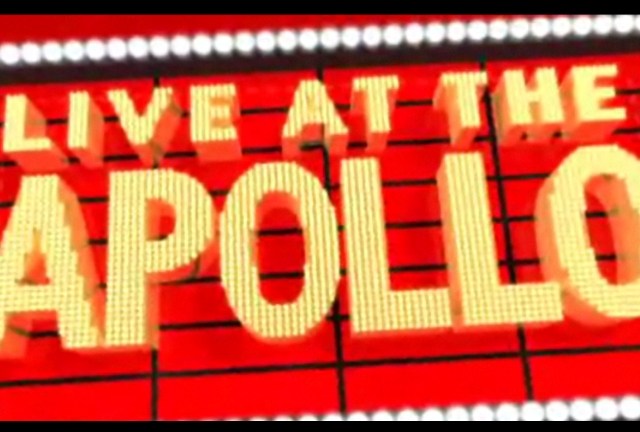 After a few weeks off for the Christmas break, Live At The Apollo's penultimate episode of its current run pulls in three comedians to span the show's 44 minute running time. Sadly, due to a disagreement between the preview disc and every piece of viewing equipment we could find, we weren't able to check out the full show in advance, and thus this is a slightly truncated preview. But we did enjoy what we saw, which was most of the show. Phew.
This week's host is someone you don't see doing stand-up comedy on television anymore, at least outside of Comic Relief, Mr Lenny Henry. We love this about the show, that it throws up such a wide range of acts, from lower profile performers deserving of wide exposure, through to those who you haven't heard of from a while. Henry, that said, has been performing, but given that the television schedules tend to be packed with reality shows and bits of help with DIY, cooking and looking after kids, he and many others haven't got much of a look in.
It's a confident Lenny Henry who strides onto the stage, too, and he's clearly having a good time, be it banging out material, or interacting with the names in the audience. His gags can't be accused of being cutting edge, and he mines familiar topics such as Barack Obama, gangster rap, and the falsehoods of Wikipedia. But he's an underrated performer, and on good form.
Then Henry introduces the second act of the night, Andy Parsons, who we had the pleasure of talking to recently. Parsons is just about to embark on a national tour, although given his comments on Obama, it seems this was recorded around November-time. No bother, though, because Parsons is a master of the microphone, and his delivery is quite outstanding. Whether chuntering about Gordon Brown, the self-deprication of the British or the Spice Girls, he's one of Britain's comedy gems, and it's only a shame he doesn't get a longer skit.
The Mock The Week theme continues for the third act, as show regular Ed Byrne takes the stage to finish the show off. And he promptly steals the show. His routine about the 11-year old girl at the airport is brilliant, and while he never tops it, you'd happily listen to him for a lot longer by the time the end of the show cuts him off.
A fine episode, then, and the penultimate one of the series. We'll be previewing the last one this time next week…
Live At The Apollo is on BBC One on Friday 9th January 2009, at 10.35pm
Read our round up of last week's show here.
9 January 2009