News
Live At The Apollo series 4 episode 4 preview
A dream pairing of Dara O'Briain and Frankie Boyle makes for a cracking 45 minutes of TV stand-up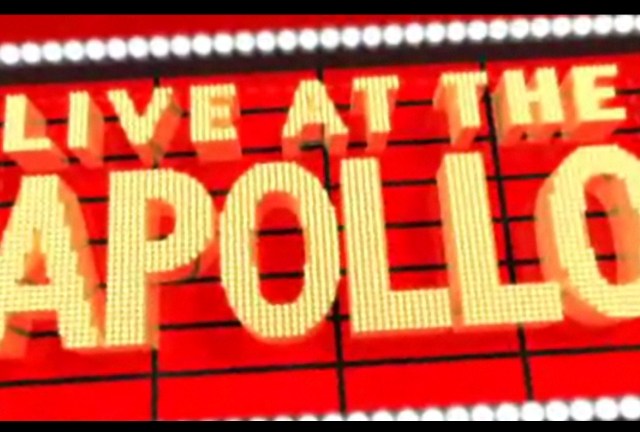 I'm quite a fan of Friday Night With Jonathan Ross, and when its host is on form, have frequently found it one of the downright funniest programmes on the box. But one happy side effect of the recent furore (and we'll leave talk of that there, thank you very much) has been the promoting of Live At The Apollo to a Friday night slot. Bluntly, I'd be perfectly happy for Ross' show to be kept away from the telly for longer if this is the quality of the replacement we get.
This week's show gives airtime to two of Britain's funniest stand-up comedians. And while both talk about some material that appears on their respective recent stand-up DVDs, there's a good chunk of new stuff in there too, and it's hard to grumble when it's served up in a funny television programme such as this.
Dara O'Briain kicks off, starting with a great anecdote about Robin Hood and the Sheriff of Nottingham, which we've no intention of spoiling here, but as usual, he works the audience expertly. His material also includes a tirade against the war on bacteria, and the impact that pornography is having on our expectations. It's, as usual, really funny stuff, and confirms why he's one of the funniest men on the planet. And then, as he comes to a close, he invites Frankie Boyle to the stage.
And this is Frankie Boyle on fire. His delivery here is slap bang brilliant at times, prowling the stage and picking off targets such as David Coulthard, Amy Winehouse and – of course – Kerry Katona. He also mines the idea of Scotland hosting the Commonwealth Games with expertise, and a brilliantly disgusting story of his friend who works as a magician.
As usual, his material isn't for the faint of heart, but even given a BBC One slot, he pushes things a lot here, and the segment is all the better for it. Nonetheless, Daily Mail letter writers will no doubt be firing up their copy of Microsoft Word as soon as that particular publication instructs them to.
Consistently brilliant on Mock The Week, both O'Briain and Boyle deliver strong sets here, and it's one of the best episodes of Live At The Apollo thus far. Couple this with the Rhod Gilbert segment from the first episode of this series, and you've got a best-of DVD right there.
This episode of Live At The Apollo is on BBC One on Friday 19th December, at 10.35pm. Read our round up of last week's here.
Check out our interview with Dara O'Briain here.