News
Listen to Florence and the Machine's Game of Thrones Cover
Florence and the Machine recorded the version of Game of Thrones' "Jenny of Oldstones" that played over the end credits.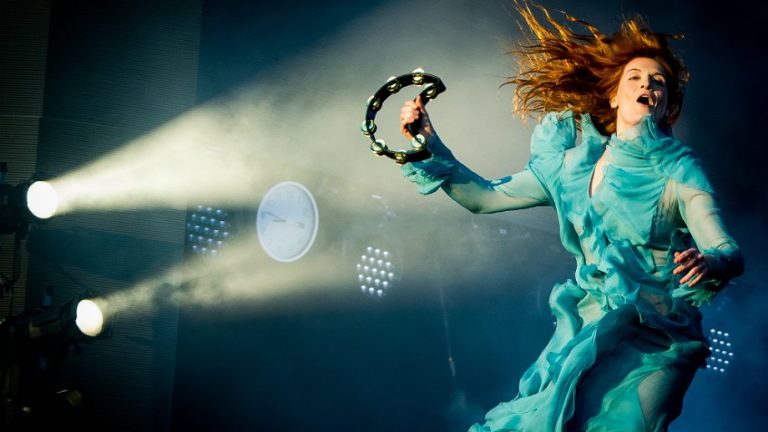 David Benioff and D.B. Weiss must really like Florence and the Machine. The English indie rock band's "Seven Devils" was used in the Game of Thrones Season 2 trailer. The showrunners asked Florence and the Machine to record "The Rains of Casamere" to play over the end credits of "Blackwater." (Florence and the Machine declined, and The National ended up doing it.)
Now, seven years later, Florence and the Machine accepted the offer to record a version of "Jenny of Oldstones," the song Podrick sings before the battle against the White Walkers in Game of Thrones Season 8's "A Knight of the Seven Kingdoms" over the closing credits. You can listen to Florence and the Machine's version here…
"We've always been huge fans of Florence's music," Weiss and Benioff said in a joint statement. "So the opportunity to hear her otherworldly voice on our show was always at the forefront of our minds. We're still pleasantly shocked that she agreed to sing 'Jenny of Oldstones,' and we're in love with the result."
read more: Game of Thrones — The Three-Eyed Raven Explained
Florence Welch, a Game of Thrones fan, didn't know anything about the episode when she recorded the song.
"They just sent it to me, and I was like: 'O.K.! I can do this,'" Welch told the New York Times. "Songs that people can resonate with emotionally, and that make people feel free to cry, I definitely like to make that kind of music, so they were probably like, 'O.K., we'll go to Florence.' Maybe they just wanted me to have my own take on it? Or maybe it would have been too much pressure, this huge weight of importance? I just hope I don't disappoint the fans looking forward to this song. I'm kind of glad they didn't give me a brief. I would have overthought it."
read more: Game of Thrones — Who is the Night King?
How did Welch conceptualize the song, given that she didn't know anything about its narrative context?
"What I wanted to do with this song was keep it as sparse as possible," said Welch. "It does get a bit more rousing at the end, but I really wanted to retain the simplicity of the melody and the lyrics that they sent me, because I found them so moving. If I had known the history of the song, I would have been like, '[Expletive], we need fanfares, and you're going to have to get a dragon on here somehow.' I might have — as I can do sometimes — overblown it. So I'm glad I didn't know then, but I'm glad to know now. You want the beauty and the fragility in there as well. I would have made it too big, if I had known just how [expletive] big it is!"
Kayti Burt is a staff editor covering books, TV, movies, and fan culture at Den of Geek. Read more of her work here or follow her on Twitter @kaytiburt.