News
Lisey's Story: Julianne Moore to Headline New Stephen King TV Series
Stephen King will adapt his own book for J.J. Abrams' TV version of Lisey's Story, starring Julianne Moore.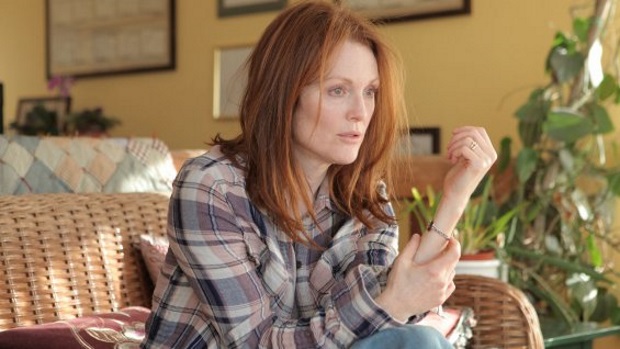 J.J. Abrams' production company Bad Robot is filling out its growing list of TV projects for Apple's forthcoming streaming service. The latest of these to take shape is Lisey's Story, an adaptation of Stephen King's 2006 novel.
Apple has ordered eight episodes of the romantic horror series and, in a surprising move, King is planning to pen all the episodes himself. Joining King as executive producers on Lisey's Story will be Abrams himself and Julianne Moore, who has also now been confirmed to lead the cast.
This will be the first major TV role for Moore since she got her start on daytime soap opera As the World Turns, although she did briefly appear as Sarah Palin in Game Change, HBO's film about John McCain's 2008 presidential election campaign, which aired back in 2012.
Via THR, the TV version of Lisey's Story is being described as "a deeply personal thriller that follows Lisey (Moore) two years following the death of her husband. The story explores a series of events that causes her to begin facing amazing realities about her husband that she had repressed and forgotten."
Apple is continuing its John Hammond-esque "spared no expense" approach with King's series, as THR says some high-profile directors are being wooed to helm the episodes, too.
The other two Apple series being shepherded into fruition by Abrams are Sara Bareilles' Little Voice and My Glory Was I Had Such Friends, which stars Jennifer Garner.
The Stephen King TV (and film) renaissance shows no sign of stopping, with The Outsider set at HBO, Creepshow coming at Shudder, The Stand in development at CBS All Access, season 2 of Castle Rock on the way at Hulu, Mr. Mercedes season 3 gearing up at Audience Network, and production on The Dark Tower getting underway at Amazon.