News
Line Of Duty series 5 trailer, release date, cast, plot, images and more
Anna Maxwell Martin is playing a major new character in the remaining Line Of Duty series 5 episodes...
Jed Mercurio's acclaimed crime drama Line Of Duty is back in business, entertaining and deranging its audience in equal measure with complex mysteries. The latest development has been kept under wraps by the BBC in all the pre-publicity for the current series: a major new character is set to arrive for series five's final two episodes.
Played by Anna Maxwell Martin (Motherland, And Then There Were None), the new addition is Detective Chief Superintendent Patricia Carmichael, described in the press bumf as "a senior anti-corruption detective brought in from outside of AC-12." Martin describes her character as "a woman on a mission."
Here's a couple of pics of DCS Carmichael in action. Our best investigative minds suggest that her plotline involves a bitter folded-arms-off with DI Kate Fleming, a seasoned pro in the game…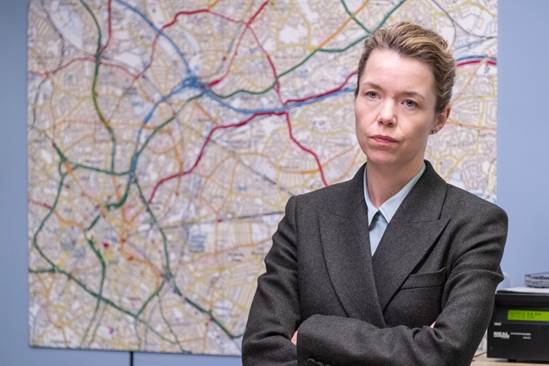 Line Of Duty season 5 trailer
Watch the first trailer for series 5 here…
And here's everything we spotted in the trailer.
The new case will be set nearly two years on from series 4, and Mercurio has teased a whole new perspective on things this time around:
"That we've had these shadowy figures, 'the Balaclava Men', who are part of an organised crime group and have featured on and off all through the previous four seasons. But we've never really gone behind the mask and identified them as proper characters and found out about them.

"That was something that we felt was overdue and so in this season, rather than the customary approach, which is we present a police officer who is involved in a case, and that for whatever reasons there are allegations of corruption which AC-12 investigate, we are looking at this organised crime group who clearly, it's been established in the past, function to a certain extent through relationships with corrupt police officers.

"So, rather than looking at the corrupt police offers this time, we're looking at the other side of the coin, which is the [organised crime group]."
Cannot. Wait.
Line Of Duty season 5 cast
A new Line Of Duty series means a new case for AC-12. Previously, the excellent BBC drama has welcomed Lennie James, Keeley Hawes, Daniel Mays and Thandie Newton. This year's casting coup? Stephen Graham!
Graham will play the role of John Corbett alongside Rochenda Sandall (Girlfriends) as Lisa McQueen – the pair are just two key figures of a deadly crime group, "known to have links with corrupt police officers and suspected to be under direct command of the shadowy figure known only as 'H', Corbett and McQueen become persons of interest to AC-12 following an explosive chain of events."
Have some brand new first look cast pics: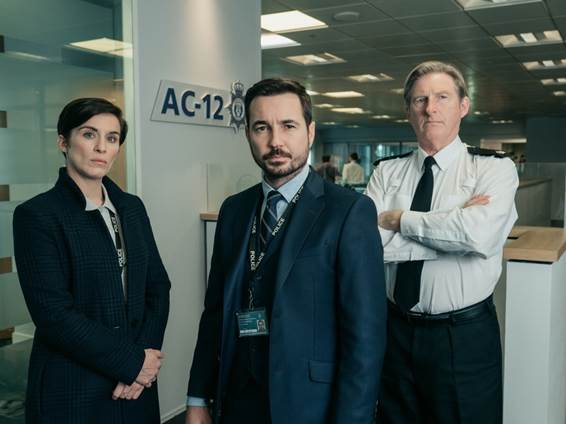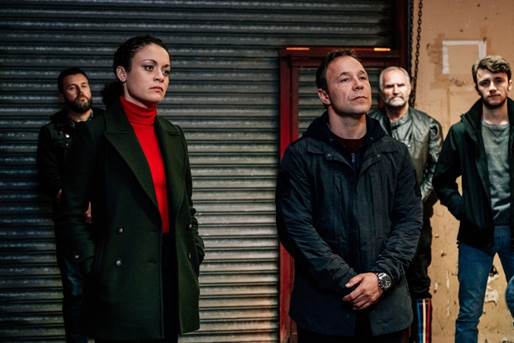 Graham and Sandall aren't the only new faces. Taj Atwal (In The Club) and Richard Pepple (Motherland) will play new PCs Tatleen Sohota and PS Kyle Ferringham, with Susan Vidler (Shetland), Sian Reese-Williams (Requiem), Ace Bhatti (Bohemian Rhapsody) and Elizabeth Rider (Doctor Foster) also snagging roles in series 5.
"It's an honour to have been asked to be part of the Line Of Duty team" said Graham in a statement. "I'm especially looking forward to working with Martin Compston and Vicky McClure again."
The BBC previously released a first "leaked" image of the actor, accompanied by the line "CCTV image of a suspect AC-12 wish to talk to as part of an ongoing investigation."
Here he is, then…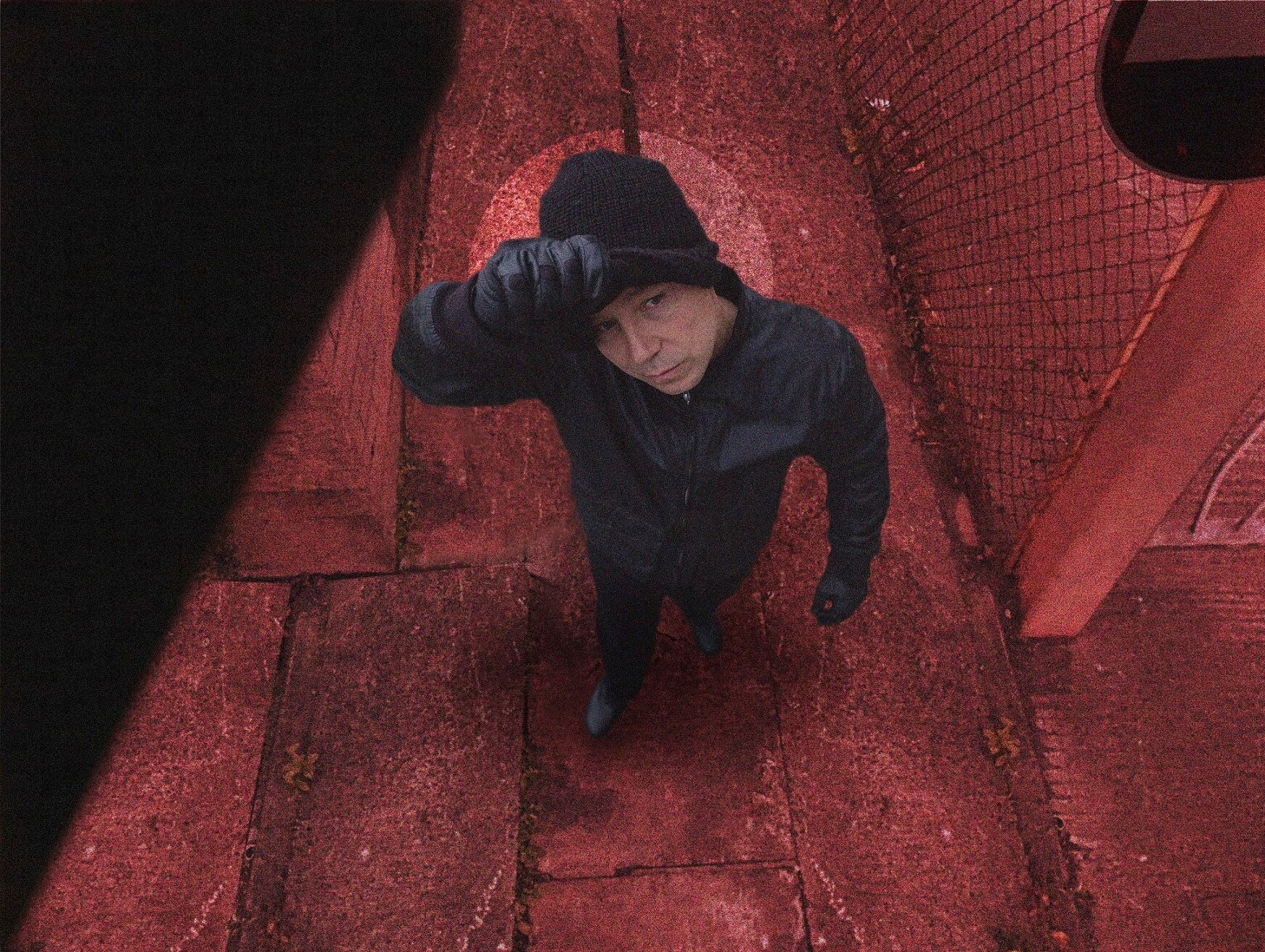 As proved by his performances in This Is England, Boardwalk Empire, Little Boy Blue and the Lennie James-penned Save Me, to name just a few, Stephen Graham is one of the UK's best. He'll fit in perfectly alongisde the cast of the UK's finest crime drama.
Line Of Duty series 5 air date
We'll be welcoming Vicky McClure, Martin Compston and Adrian Dunbar back to our screens on Sunday March 31st at 9pm.
Line Of Duty series 5 behind the scenes
Some celebratory pics have made their way online as everyone reunites for what will no doubt be another absolute cracker. Here are Martin Compston, Vicky McClure, and Adrian Dunbar, all smiles…