News
Line Of Duty: did you spot this familiar face from series 1?
The Line Of Duty series 5 premiere welcomed back Tomi May, an actor last seen on the show back in 2012. Here's why it matters…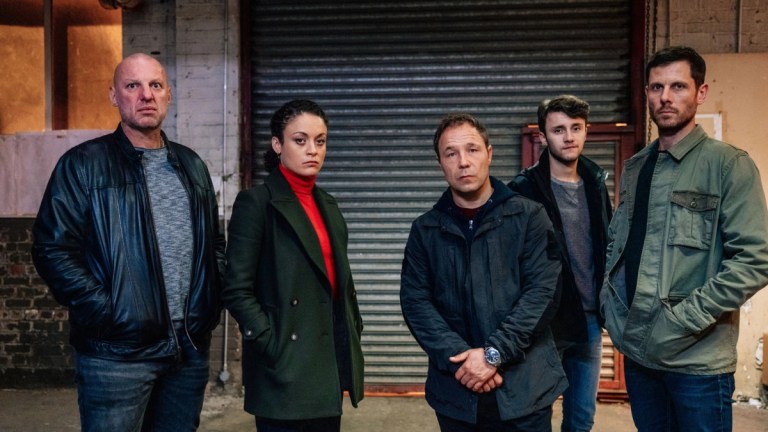 Warning: contains spoilers for Line Of Duty series 5 episode 1.
We were promised the return of old faces in series five, and that's exactly what the premiere provided. Not just the headshots pinned up on the AC-12 noticeboard for Hastings' victory speech (hello to Dryden, Cole, Prasad, Waldron, The Caddy and more), but also in the flesh. 
Immediately after the OCG (organised crime group, keep up) hijacked the heroin shipment in the episode's opening minutes, we saw one gang member brandish a pair of bolt cutters to open the van door and remark with a smile "My favourite!" 
That gang member was Miroslav, played by British actor Tomi May. He's significant because he's our first confirmation that this particular OCG is the same one with which AC-12 has had indirect (and sometimes, all-too-direct) dealings since the beginning. The Balaclava men who killed Jackie Laverty, beat up DCI Tony Gates, and tortured DS Steve Arnott in series one? These are they.
Miroslav appeared several times in Line Of Duty's first series as part of the gang led by Tommy Hunter. He was first introduced when Steve Arnott investigated a hair salon owned by corrupt property developer Jackie Laverty, which was being used as a laundering front for the gang's operations. 
Later, Miroslav was among the masked men who slit Jackie Laverty's throat, and after that kidnapped and beat DCI Tony Gates in the warehouse where her body was being kept. When Steve Arnott almost had his fingers amputated in the same warehouse, Miroslav was among his attackers.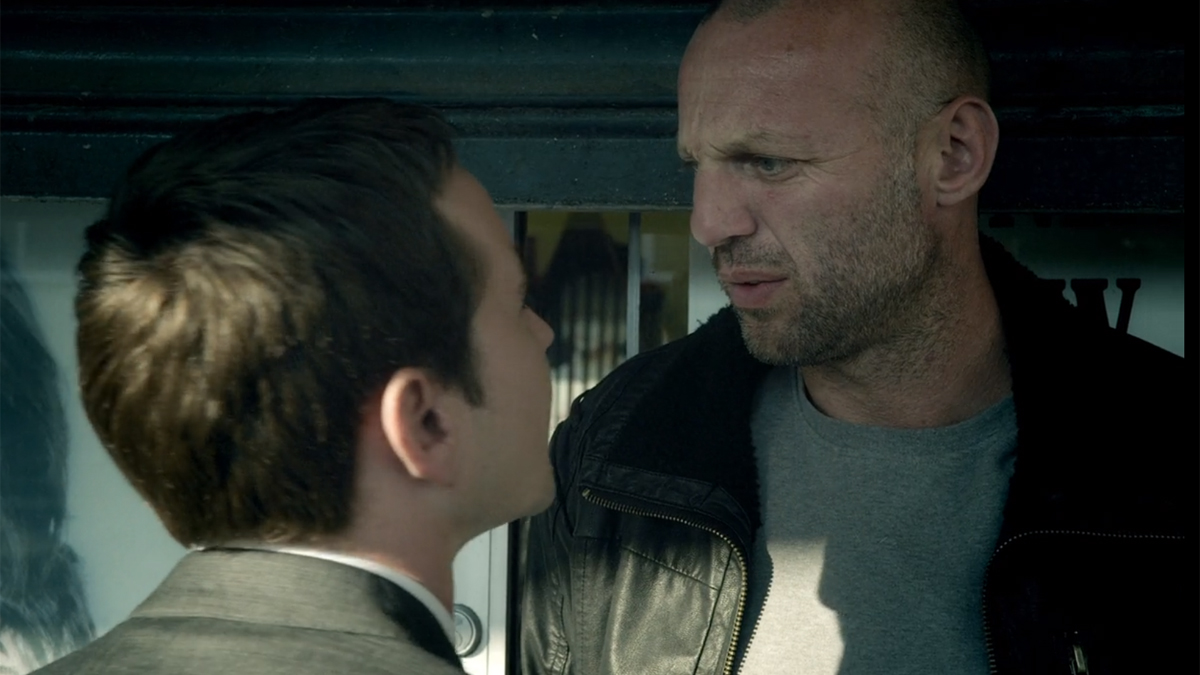 Finger amputation using bolt cutters as a method of torture is part of the gang's modus operandi (it's what they did in the Greek Lane drug murders), and it seems that Miroslav's a fan of the technique, hence the "my favourite" in-joke at the start of series five.
His prominence shows us that this is definitely the same gang who organised the ambush on Lindsay Denton's transport in series two, covered up the Sands View children's home abuse scandal in series three, and murdered Leonie Collersdale and Baswinder Kaur in series four. They're the ones who pulled The Caddy's strings, and also the ones who last series beat Steve savagely with a baseball bat and threw him down a flight of stairs.
Now, thanks to what seems to be a bent undercover copper, AC-12 is closer than ever to finally getting the bastards. 
UPDATE: As well as May's character return, series one's Ryan Pilkington, played by Gregory Piper, is also back on the scene. Fans will remember Ryan as the young boy used by Tommy Hunter as a bike messenger and go-between with DCI Gates and drug dealers on the Borogrove Estate, brought in for questioning by Kate Fleming. Now, he's a paid-up member of the gang and pictured above.
Line Of Duty series 5 continues next Sunday the 7th of April at 9pm on BBC One.