Features
Limmy's Show: an appreciation
As BBC Three airs The Best of Limmy's Show tonight, find out why Scotland's comic champion is well worth your time...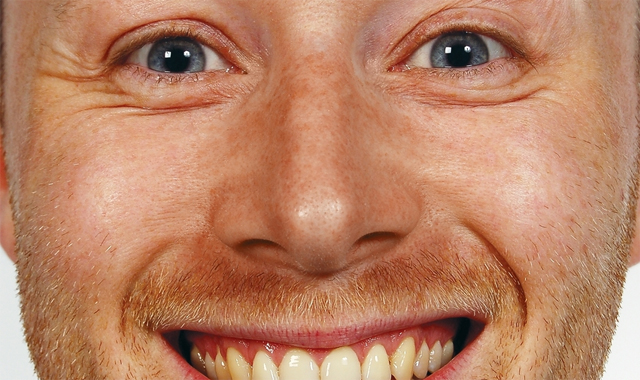 The name Brian Limond will probably have the majority of those reading this scratching thier heads. But under his nickname Limmy, he's been quietly producing the finest pitch-black, and most importantly, funny comedy of the past decade. Until now, his excellent series has only been broadcast in Scotland. But it's been enough to earn him cameos in Charlie Brooker's 2011 Wipe and The IT Crowd. Plus he counts comedy luminaries Graham Linehan, Matt Lucas and Stewart Lee as fans. 
Released daily for three months in 2006, podcast Limmy's World Of Glasgow established Limond's unique world view. Though his website, www.limmy.com had been online since 2000, this was the first time he made his voice heard. The podcast explored several deeply flawed and nuanced characters all based on people he had encountered and experiences he had. Characters included Jacqueline McCafferty, the ex-junkie determined to to prove to the world she's clean, the eternally stoned Dee-Dee, who lives in his own world slightly out of synch with ours, and John Paul, hyper aggressive Ned. 
In a 2007 interview with Brian Logan for The Guardian, Limond said: "I wanted to look at Glasgow folk in general. The booze and violence and smashing things up. I'm not saying Glasgow's like that. But things that are well out of order, I find them funny." Limmy's work is tinged with darkness, but not the horror-influenced kind The League of Gentlemen trades on. Instead, Limmy's darkness is the more everyday kind, mundanity as its own fever dream. There are some razor sharp observations contained here along with some great inventive flights of whimsy. 
After World of Glasgow hit big on the iTunes charts, Limmy arrived on stage at where else but Glasgow International Comedy Festival, with his mix of live character performance and video clips. Soon he appeared as the cocky Zack Eastwood on other great Scotland-only series, Videogaiden, the superb comedy and videogame series created and hosted by Robert Florence and Ryan Macleod. The BBC then commissioned his first pilot in 2009 which went to full series in 2010. Written and directed entirely by Limond, the first series set itself apart from other UK sketch shows by being humorous without being funny. Which may seem like a criticism for a comedy show but Limmy's off kilter world view didn't rely on extreme caricatures of catchphrases a la Little Britain. One of the best sketches of the first series didn't even attempt humour but was all relatable, if you're of a certain age at least. 
The TV series provided another outlet for Limond's craft of creating rich characters. One of the best being 'Falconhoof' the long suffering host of Adventure Call, a mash up of premium rate phone-in gameshows and Knightmare. Each sketch is a brilliantly bleak portrait. 
With the second and third series, Limmy's Show brought in a whole new supporting cast. The light and shade between sketches was more pronounced. The whimsical silliness was bright and breezy but the bleakness was similarly amplified and crushingly real. As Limond grew more confident with his vision, the structure was tuned up. The sketches would be more varied and each episode would have a running gag with a big pay off towards the end. 
Unfortunately, Limmy's Show's inability to fit comfortably into a pigeonhole had kept it from being shown elsewhere in the UK. Becoming a word of mouth hit, fans outside Scotland would have to wait until each episode was available on iPlayer. Even when other Scottish originated series like Burnistoun and Gary Tank Commander got a national broadcast on BBC 2, Limmy's Show was still passed over. But tonight (or technically tomorrow morning) at 12:30am Limmy's Show will finally be broadcast nationwide… in a cut down compilation form… on BBC three. 
Quite how it'll be accepted on the channel remains to be seen. It's bound to divide opinion straight down the line with one half taking it into their hearts and the rest wondering why I'm wasting my time writing this. That it's being shown at such a late hour on a digital channel shows the BBC is taking a tentative approach to say the least. That's despite Limond's sizeable twitter following, from which he famously attempted to lose 1000 followers. (Bear that in mind whenever an already popular comedian retweets criticism in an attempt to get their followers to shout it down.)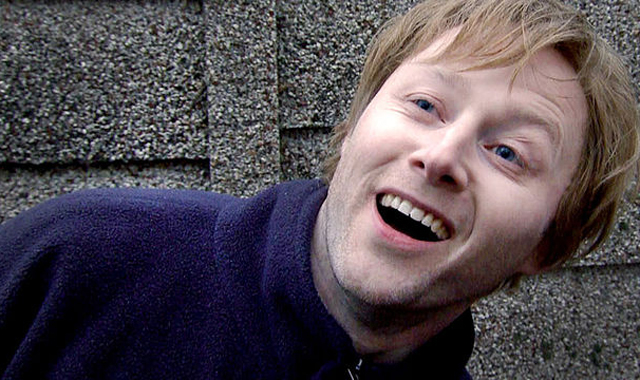 Limmy's Show is richly deserving of wider recognition. As a performer, Limond can switch from being naturalistic to big and broad effortlessly even though he's untrained. And his direction is infused with a bleak tone. Over the past decade, UK sketch shows have struggled to come out from under the shadows of The Fast Show and Little Britain. There's been a glut of pale imitations all relying on catchphrases and repeated gags. And live acts such as We Are Klang and Pappys have failed to make the transition into TV. (A dishonourable mention must go to Kookyville which attempted to marry the scripted reality format of The Only Way is Essex with a sketch show. Notable only for the tidal wave of hate it inspired on twitter.) 
A sketch show free of celebrity impressions is something to be celebrated. Limmy's Show although not being for everyone, is one of the most intelligent and hilarious comedy series to have been produced in the past decade. Brian Limond has already decided that he wants to move onto more narrative based work, but he's left behind nineteen episodes of finely crafted brilliance. Be sure to catch The Best of Limmy's Show and prepare to be introduced to one of the UK's finest comic minds living today. 
The Best of Limmy's Show is on tonight on BBC three at 12:30am
Limmy's Show series 1 and 2 are available on DVD and you can follow Brian Limond on twitter, here and check out his website at www.limmy.com
Follow our Twitter feed for faster news and bad jokes right here. And be our Facebook chum here.