News
Lethal Weapon Season 3: Showrunner Says Damon Wayans Has Been an Absolute Joy
At the 2019 TCA winter press tour, Lethal Weapon showrunner Matt Miller said the show is operating well behind the scenes.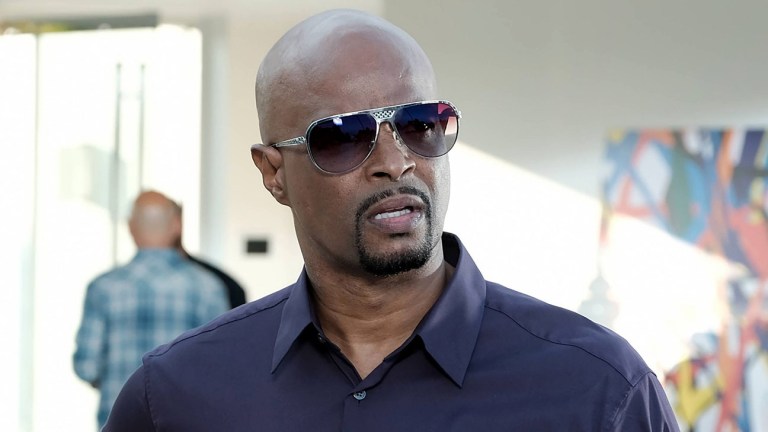 It was a hectic first two seasons for Fox's Lethal Weapon. Now according to showrunner Matt Miller, things have settled down behind the scenes for Lethal Weapon Season 3.
"This time last year we were touching bottom," Miller said during Fox's "Voices of Drama" panel at the 2019 TCA winter press tour. 
That "bottom" involved having to exile one of the show's stars, Clayne Crawford, off of the show for behavior on set not conducive to a safe working environment. Crawford then told his side of the story, which detailed difficult behavior from co-star Damon Wayans, including a refusal to shoot certain scenes.
Wayans later corroborated this somewhat by announcing that he intended to leave the show following Lethal Weapon Season 3. 
"I am going to be quitting the show in December, after we finish the initial 13," Wayans told Electronic Urban Report. "So, I really don't know what they're planning but that's what I'm planning. I'm a 58-year-old diabetic and I'm working 16-hour days." 
Lethal Weapon Season 3 has continued on with Wayans and new co-star Seann William Scott in the lead roles. And according to Miller, things have been going pretty well! At the TCA panel, Miller revealed that he felt the show's producers had reached a new understanding with Wayans regarding the actor's health. 
Miller said of his interactions with Wayans: 
"He was tired. It was a kind of cry for help. We worked with him on how to accommodate him. Since that time it's been an absolute joy to work with him on the show. It was tough for him. He's not a young guy and this is a crazy show to make. All I can say without deferring to him is that he's in Hawaii right now and he has a big smile on his face. He and Seann got along great. It was really a charmed experience from that moment until now."
Miller maintained that he couldn't speak for Wayans and how he feels about the show going forward but that things appear to be going well. Miller also acknowledged that the show "has a shelf life." 
"If we could tell a few more delightful seasons of television, that would be perfectly fine with me," Miller said. 
There you go – another problem settled by good old-fashioned communication. Lethal Weapon Season 3 is set to return on February 12 for three more episodes. 
Alec Bojalad is TV Editor at Den of Geek and TCA member. Read more of his stuff here. Follow him at his creatively-named Twitter handle @alecbojalad