News
Lethal Weapon Season 2 Episode Guide
Get caught up on every episode of Lethal Weapon Season 2 with our handy episode guide!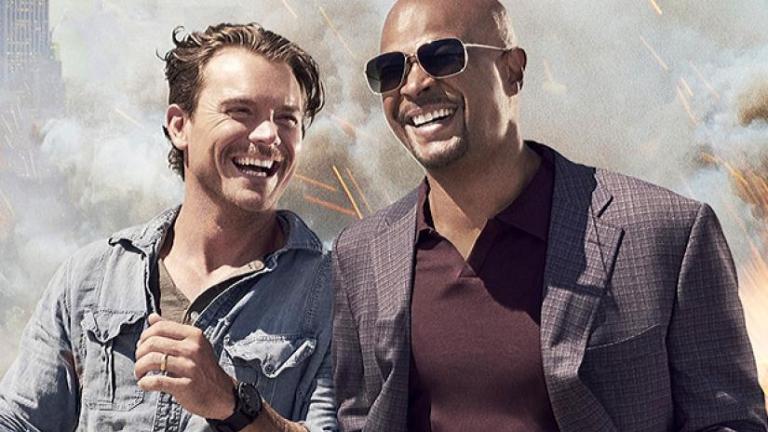 Fox may have a (demonstrably justifiable) hair-trigger reputation when it comes to cancelling shows it once heralded. However, one series that avoided the network's repertory wrath this season was Lethal Weapon. While the announcement of a series adapting the iconic Mel Gibson/Danny Glover buddy cop action flicks was first met with a collective "meh," the series has managed to impress audiences with slick cast chemistry, yielding steady ratings.
Consequently, Lethal Weapon Season 2 as a full 22 episode order. 
Lethal Weapon, starring Clayne Crawford as the unhinged Martin Riggs and Damon Wayans as the cautious Roger Murtaugh, reaped critical praise and ratings achievements as the network's highest-rated premiere in two years (8 million viewers). Just one month after that September 2016 debut, the buddy cop series garnered a Season 1 extension to 18 episodes from its initial 11. Since the show's post-New-Year numbers held steady around 6 million viewers, its early season 2 renewal was not exactly a surprise, joining it with the also-early-renewed Biblically-themed DC Comics-adapted Fox supernatural crime procedural Lucifer.
Lethal Weapon, adapted by Matthew Miller (Forever, The 100, Chuck), pays homage to the classic 1980's/1990's action series while firmly establishing its own identity. While the buddy cop dynamic between Crawford's Riggs and Wayans's Murtaugh remains at the center, the traditional arc of their unlikely friendship also plays well against the supporting cast like Murtaugh's family, notably wife Trish (Keesha Sharp), police captain Brooks Avery (Kevin Rahm), geeky forensics man Scorsese (Johnathan Fernandez), and police shrink Maureen Cahill (Jordana Brewster).
Lethal Weapon Season 2 Episode 22 Trailer
The promo for the season finale of Lethal Weapon Season 2, "One Day More," can be found below:
Lethal Weapon Season 2 Episode Guide
Here are the episode titles and reviews for Lethal Weapon Season 2. Click the links to read our our thoughts on the episodes that have already aired.
air date: September 26, 2017
air date: October 3 2017
air date: October 10, 2017
air date: October 17, 2017
air date: November 7, 2017
air date: November 14, 2017
air date: November 21, 2017
air date: November 28, 2017
air date: December 5, 2017
air date: December 12, 2017
air date: January 2, 2018
air date: January 9, 2018
air date: January 16, 2018
air date: January 23, 2018
air date: February 6, 2018
air date: February 27, 2018
air date: March 6, 2018
air date: April 10, 2018
air date: April 17, 2018
air date: April 24, 2018
air date: May 1, 2018
air date: May 8, 2018