News
Lethal Weapon: Ex-Star Clayne Crawford Opens Up About Firing
Lethal Weapon's former Riggs, Clayne Crawford, has detailed his side of the story regarding his dismissal from the show.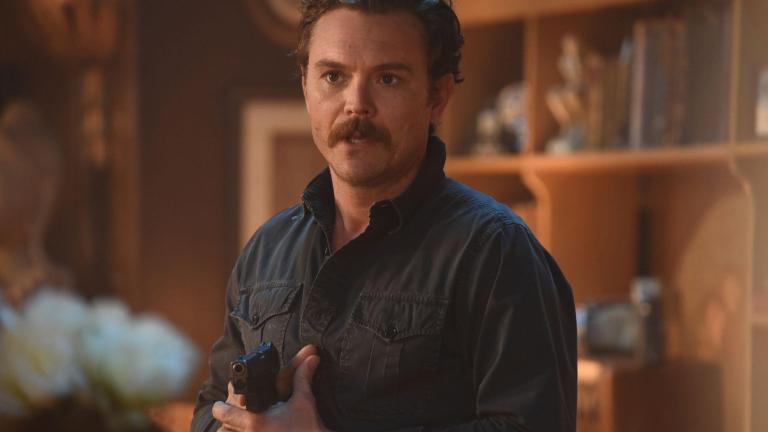 Truly, we are all getting too old for this.
Fox's Lethal Weapon Season 3 debuts on September 25 with Seann William Scott replacing Riggs actor Clayne Crawford following Crawford's dismissal from the show.
Crawford was let go from the show back in the spring due to allegations of bad behavior on-set, including creating a hostile work environment and not following proper safety precautions for a scene of an episode that he directed. His co-star Damon Wayans remained on the cast and will star alongside Scott in the new seasons. At the time, Crawford responded with a letter via Instagram. 
Now, some four months later, he is opening up even further about what happened from his perspective. Crawford appeared on the Drinkin' Bros. podcast hosted by his friend Ross Patterson. Over the episode's more than two-hour running time, Crawford offers up his side of the story. The Hollywood Reporter has transcribed numerous illuminating passages from the interview, including Crawford's explanation for what was wrong with the atmosphere and environment of the show in the first place:
"Actors and artists are fucking lunatics and that's why they build soundstages and put us all on it because it's a circus and you gotta keep it under the tent," Crawford says. "The leadership failed us on this show. (And) the fact that there's no investigation about what really went on. … I frustrated them constantly, whether how I wanted to do stunts or rewrite material. I wanted to bring truth to it and a tiny bit of integrity. And these guys wanted it to be a zing zing show. Like Damon said, he just wanted to have fun."
Crawford delves into specifics on two events that created issues on set. The first is an angry outburst from Crawford that led to studio-appointed therapy and a portion of his paycheck being docked. On the podcast, Crawford says that his anger arose from his co-star Damon Wayans, who is a Jehovah's Witness, not refusing to shoot inside a church.
The other event was an incident during an episode that Crawford was directing in which Wayans was hit by a piece of shrapnel from a stunt. Crawford claims that Wayans exaggerated the injury and acted unprofessionally during shooting days. 
"He was blaming others when it was a ricochet. To go around and ask us to sign a get-well card? That was the show," Crawford says. "I've worked with A-list stars and have never seen anyone treat someone the way they treated him: They'd reward his extremely poor behavior constantly, which only fueled the fire. When Damon left that day, he said, 'I won't hold a gun, you can't point a gun at me, I'm not running, jumping or doing stunts anymore because I don't trust you and I don't trust (the VFX and stunt team)."
Ultimately, Crawford corroborates many of the claims against him but argues that the issues on set were systemic and had many enablers. 
Regardless of where the truth lies, it's hard to imagine any onscreen drama in Lethal Weapon Season 3 living up to what happened behind the scenes.
Alec Bojalad is TV Editor at Den of Geek. Read more of his stuff here. Follow him at his creatively-named Twitter handle @alecbojalad
Read the latest Den of Geek Special Edition Magazine Here!