News
Leonardo DiCaprio, Steven Spielberg May Reunite For Ulysses S. Grant Biopic
Leonardo DiCaprio and Steven Spielberg are circling a biopic about Civil War General and American President Ulysses S. Grant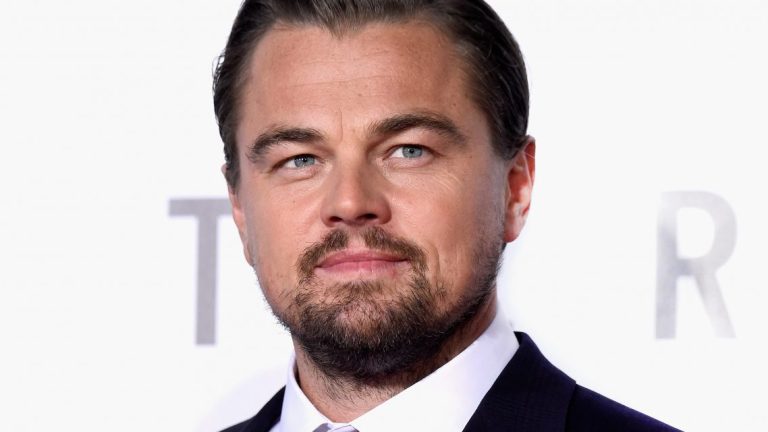 Leonardo DiCaprio and Steven Spielberg last collaborated on 2002's charming Catch Me If You Can. Now reports have them circling each other once again to reunite on a new historical drama. 
According to Deadline, Spielberg and DiCaprio are in early discussions to adapt the life story of American Civil War general and eventual president Ulysses S. Grant into a film. Spielberg would direct and DiCaprio would embody the role of Grant since he has roughly the exact same beard already. 
The film would be produced by Lionsgate and DiCaprio's studio Appian Way. Appian Way and Lionsgate had previously acquired the rights to the bestselling biography Grant from writer Ron Chernow. If Chernow's name sounds familiar, he wrote the Alexander Hamilton biography that inspired Lin-Manuel Miranda to write the musical Hamilton. 
Grant, himself, is a fascinating historical figure albeit in a much different way than Hamilton or his much more renowned Civil War contemporary President Abraham Lincoln, who Spielberg has already given the biopic treatment. Grant was seen as an failure in his early life before rising to the role of General for the Union Army just in time for the Civil War. His Confederate counterpart, Robert E. Lee, is widely regarded as one of the best military minds in modern history. But Grant still won the war with his keen observation of "seems like my army has more guys than theirs. Perhaps I should use that to my advantage."
After the war he went on to become the 18th President of the United States, serving two scandal-ridden terms. He used to be widely considered one of the worst Presidents of in U.S. history though that perception is changing now. And after this upcoming Speilberg/DiCaprio movie, he'll probably suddenly be among the most beloved.
Leonardo DiCaprio and Steven Spielberg last collaborated on 2002's Catch Me If You Can before DiCaprio ascended to the role of Hollywood's biggest star, became Martin Scorsese's muse, and won his first Oscar for The Revenant.
Both Spielberg and DiCaprio have busy schedules at the moment so it may be challenging to find time to film a suitably epic Civil War-era biopic.  Spielberg has Indiana Jones and West Side Story lined up as his next projects while DiCaprio is set to begin work on Quentin Tarantino's Once Upon a Time in Hollywood soon. He also has an unnamed Leonardo DiVinci biopic lined up.