News
LEGO City Adventures Trailer and Release Date Revealed
Things are about to get awesome in LEGO City Adventures in this new Nickelodeon series!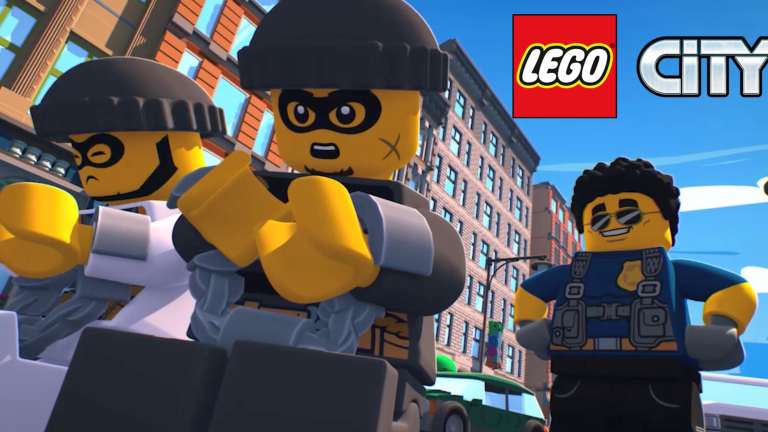 Nickelodeon and LEGO are about to team-up! We've got the exclusive that a brand new CG-animated series, LEGO City Adventures will premiere Saturday, June 22, at 11:30 a.m. (ET/PT) on Nickelodeon! The series will be ten episodes long and depict "the funny, smart, and dynamic slices of life within the sprawling and diverse LEGO City community, following the absurd and action-packed adventures of its residents."
LEGO fans looking to find a little chararcter in their favorite toys, this series is for you! We've got the exclusive trailer for the series that gives us a look into what it'll be like. You can watch it below!
This looks like it'll be a lot of fun, especially for anyone who's ever imagined the daily life of their LEGO cities. And who can't love those little "awesome" references?
Jill Wilfert, Vice President, Licensing & Entertainment for LEGO Group stated that, "LEGO CITY is our strongest evergreen property globally, and for the first time we are leveraging episodic content to establish characters and personalities that bring the city to life. We're thrilled to partner with Nickelodeon for this important evolution of LEGO CITY given how well positioned they are to engage children and families with relevant programming."
The official summary for the series, including descriptions of the stories in the premiere episode, are below.
LEGO City Adventures explores the intertwining paths of the city's everyday heroes as they work together to stop a mysterious master criminal who begins to wreak havoc on their town. In the premiere episode "Cubs and Robbers," a movie promotion stunt goes wrong, unleashing a humongous 'Cubby the Cop' balloon on the city. Then, in "Billy the Bug," Fire Chief McCloud accidently buys a malfunctioning Twirly Hat for her nephew.
"The LEGO brand is known for creating imaginative and innovative content for kids, and we are excited to collaborate with the LEGO Group to bring the unique characters, style and humor of LEGO City Adventures to life on Nickelodeon," said Layla Lewis, SVP of Global Acquisitions and Content Partnerships, Nickelodeon.
LEGO City Adventures is produced by Flaunt Animation and Passion Pictures and written by Jon Colton Barry (Phineas and Ferb), Steven Banks (SpongeBob SquarePants), Jamie Moyer (Modern Family) and Brian Hunt (Second City Chicago). Jason Oliveri is the executive in charge of LEGO City Adventures for Nickelodeon.
Shamus Kelley is a pop culture/television writer and official Power Rangers expert. Follow him on Twitter! Read more articles by him here!