News
Legion Season 3 Reveals Professor X
David Haller's famous parents (including Charles Xavier) will finally be revealed on Legion Season 3.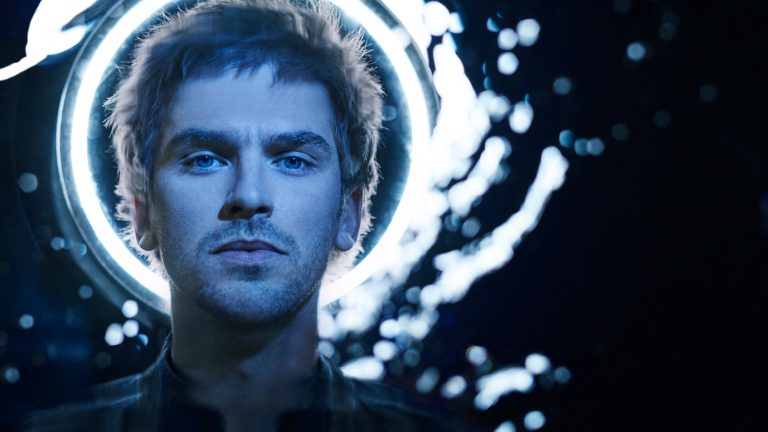 Big casting news out of the TCAs: Legion Season 3 with it Professor X and Gabrielle Haller, David's parents. Game of Thrones' Harry Lloyd and Mr. Robot's Stephanie Corneliussen have signed on to play the folks who brought us David Haller.
Lloyd, who played Viserys Targaryen on Game of Thrones, will play Professor Charles Xavier. Charles has been referenced pretty heavily in the show up to this point, but he's never made an appearance until now. Corneliussen, who played Joanna Wellick on Mr. Robot (and Valentina Vostok on Legends of Tomorrow) will be guest starring as Gabrielle Haller, David's mother.
Professor X and Gabrielle's relationship is pretty seriously messed up. Charles first met David years after he was born because his relationship with David's mom started while she was a catatonic mental patient in Israel and he was her therapist. Fortunately for everyone involved, she grew into a pretty seriously badass lady herself: she later became the Israeli Ambassador to Great Britain and a part of Earth 616's political movers and shakers.
If Lloyd doesn't match your platonic ideal of a Professor Xavier (what with all the hair and all), just remember that Legion's power set, in both the show and the comics, pretty prominently features time travel. We saw it in season 2, and we saw it in the arguably second-most well-known X-Men storyline ever: the Age of Apocalypse. Its inciting event was David accessing one of his personalities to travel back in time and kill Magneto before he became a villain, to help his father reach his true potential. Unfortunately for everyone involved, he missed, accidentally killed Professor X, and paved the way for the rise of Darwinist mutant supremacist Apocalypse, who used to boil people down for a slurry he could make soldiers out of.
It remains to be seen just how these two additions to the cast will work out, but rest assured, you can count on us to speculate, analyze, and make wild guesses that end up being wrong but were fun to think through, like Fox TV not caring enough about the properties they just sold to let the last season of Legion be the Age of Apocalypse. For more on how Disney might use Age of X to wipe the X-Men slate clean, stick with Den of Geek!
Learn more about the comic book origins of Legion right here.