News
Legion Episode 8 Trailer and Details
The trailer is here for the Legion season finale! Check it out...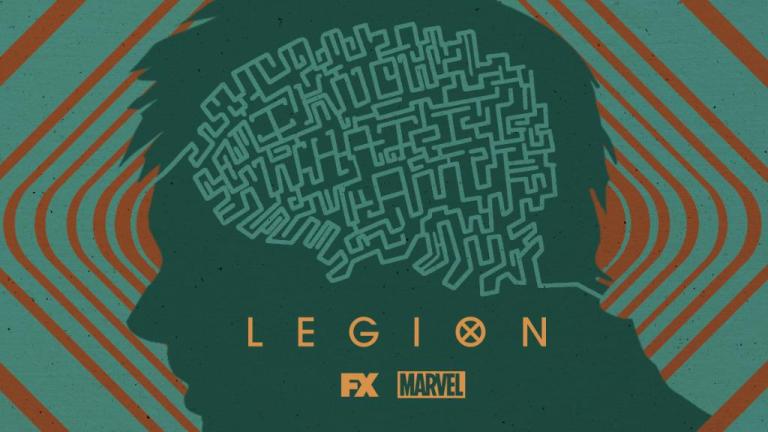 Talk about going outside the comfort zone for your superhero TV shows. FX has ordered eight episodes of Legion, a series about an unstable young mutant. The extra cool thing about this? Fargo's Noah Hawley is the showrunner. It's also a co-production of FX Productions and Marvel Television. And who says broken fences between major media conglomerates can't be mended?
You can read our review of the most recent episode right here.
Check out the trailer for the season finale, Legion Episode 8, which has the succinct title of "Chapter Eight" right here:
Our synopsis for the final episode of the season is keeping things vauge:
David faces his biggest challenge yet..
We also have a complete guide to the complicated history of the character that may or may not make your life a little easier.
Legion episode 7 airs on March 29, 2017.
Legion Episodes
Hit the blue links to go to full reviews!
air date: February 8, 2017
air date: February 15, 2017
air date: February 22, 2017
air date: March 1, 2017
air date: March 8, 2017
air date: March 15, 2017
air date: March 22, 2017
Legion Episode 8: Chapter 8
air date: March 29, 2017
Legion Trailer
Legion Release Date
Legion arrives on FX on Wednesday, February 8th at 10 pm.
There are a ton of other promos, too. We think this is all of them…
— Legion (@LegionFX)
December 23, 2016
And then there's a ton of other trippy stuff…
— Legion (@LegionFX)
December 24, 2016
— Legion (@LegionFX)
December 24, 2016
— Legion (@LegionFX)
December 25, 2016
— Legion (@LegionFX)
December 27, 2016
— Legion (@LegionFX)
December 28, 2016
Legion Story
There's a fairly detailed synopsis for the show, too…
Legion, based on the Marvel Comics by Chris Claremont and Bill Sienkiewicz, is the story of David Haller (Dan Stevens), a troubled young man who may be more than human. Diagnosed as schizophrenic as a child, David has been in and out of psychiatric hospitals for years. Now in his early 30s and institutionalized once again, David loses himself in the rhythm of the structured regimen of life in the hospital: breakfast, lunch, dinner, therapy, medications, sleep. David spends the rest of his time in companionable silence alongside his chatterbox friend Lenny (Aubrey Plaza), a fellow patient whose life-long drug and alcohol addiction has done nothing to quell her boundless optimism that her luck is about to change. The pleasant numbness of David's routine is completely upended with the arrival of a beautiful and troubled new patient named Syd (Rachel Keller). Inexplicably drawn to one another, David and Syd share a startling encounter, after which David must confront the shocking possibility that the voices he hears and the visions he sees may actually be real. 

A haunted man, David escapes from the hospital and seeks shelter with his sister Amy (Katie Aselton).  But Amy's concern for her brother is trumped by her desire to protect the picture perfect suburban life she's built for herself. Eventually, Syd guides David to Melanie Bird (Jean Smart), a nurturing but demanding therapist with a sharp mind and unconventional methods. She and her team of specialists – Ptonomy (Jeremie Harris), Kerry (Amber Midthunder) and Cary (Bill Irwin) – open David's eyes to an extraordinary new world of possibilities.
What's not mentioned here is that David is the son of Charles Xavier, raised by Moira MacTaggert. Well, at least he is in the comics. Whatever FX's Legion TV series connections to broader X-Men mythology, one thing is for sure: it won't have anything to do with the movies. Given the uncertain nature of the movie universe's continuity at the moment, that might not be the worst thing.
FX CEO John Landgraf spoke at the TCA Winter Tour in 2016 (via SlashFilm) about where everything fits together:
"It's not in the continuity of those films in the sense that the current X-Men films take place in a  universe where everybody on planet earth is aware of the existence of mutants. Legion takes place in a parallel universe if you will where the government is aware mutants exist but the public is not. I wouldn't see characters moving back and forth because they really are parallel universes."
This one will have a rather different tone, though. Noah Hawley described it as "surreal and dreamlike" in a recent interview. We have more on that here.
Simon Kinberg told Collider in November that…
"I mean the thing that's cool and that's the hope in branching out to TV is that we can tell these X-Men stories in a slightly different way and even with a slightly different tone…So the TV shows give us an opportunity to go even further and certainly what I'm seeing on Legion with Noah and FX is an intent to do something completely original in the genre, in some ways to sort of blow up the paradigm of comic book or superhero stories and almost do our Breaking Bad of superhero stories."
"We're making it separate. We're our own world," producer Lauren Shuler-Donner told IGN about how Legion fits into the X-Men movie timeline. "We just don't want to get into the Xavier world, because that's not what this show is about." Although she did promise that "we touch on it."
They certainly are. Most people don't even realize this show has an X-Men connection. That's not a bad thing.
Legion TV Cast and Production
Bryan Singer is one of the executive producers on this one, along with fellow X-Men movie universe stewards Lauren Shuler Donner and Simon Kingberg. Marvel TV's Jeph Loeb and Jim Chory are also involved.
Dan Stevens (Downton Abbey), Rachel Keller (Fargo), Jean Smart (Fargo), Aubrey Plaza (Parks and Recreation), Jeremie Harris (A Walk Among the Tombstones), Amber Midthunder (Hell or High Water), Katie Aselton (The League) and Bill Irwin (Interstellar) star.
Legion has also just added Flight of the Conchords' Jermaine Clement in a new role in the series for several episodes, however the exact part remains a mystery.
And check out the first image of Dan Stevens in the role…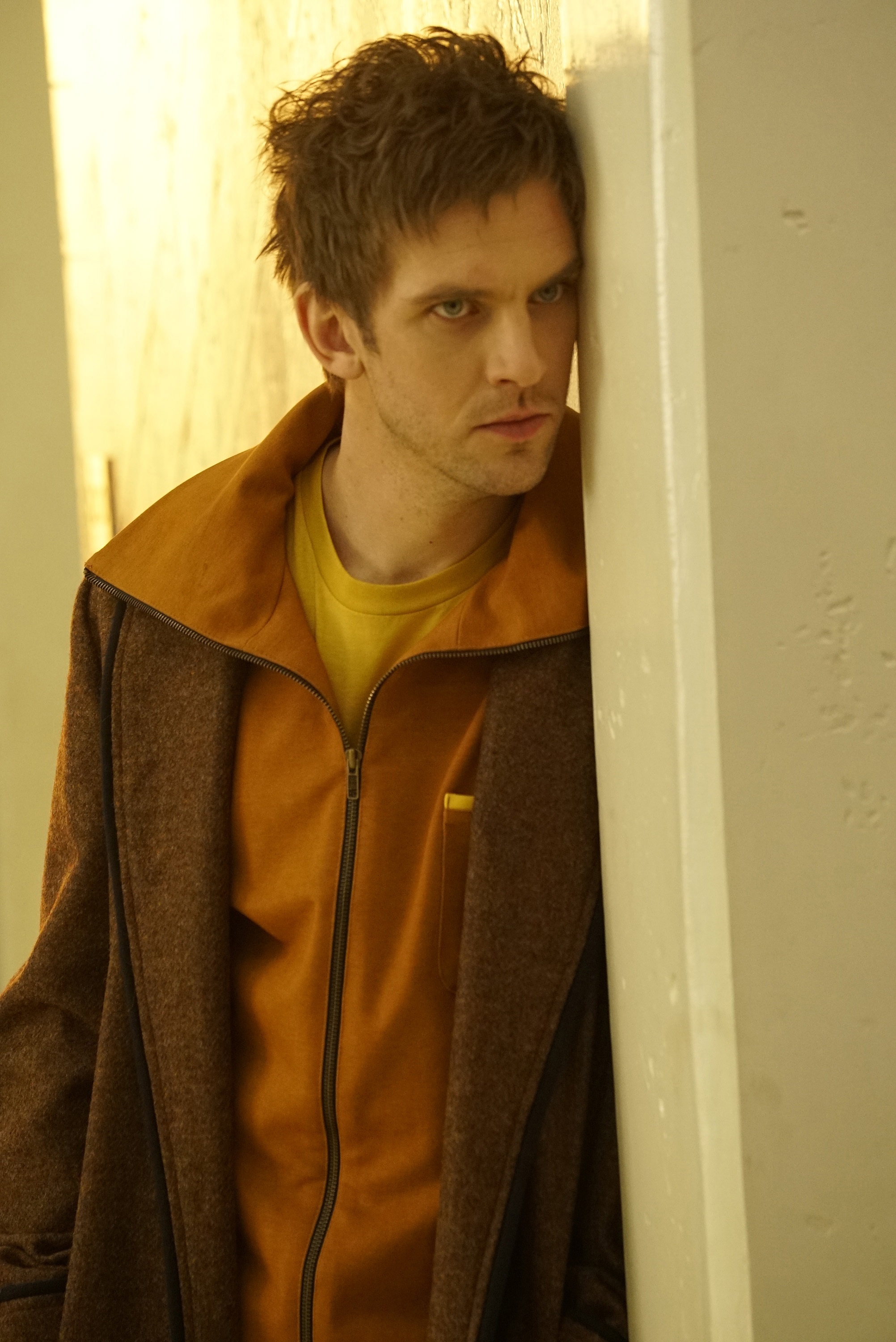 "We've come to expect excellence from Noah Hawley and with Legion he has delivered another major creative achievement," said FX President of Original Programming Nick Grad in a statement when the series order was announced. "Just as he did in reimagining Fargo, he is bringing an entirely new aesthetic and sensibility to the enormously popular and richly represented X-Men world. The pilot episode is stunning, driven by incredible performances from Dan Stevens, Aubrey Plaza, Jean Smart, Rachel Keller and the rest of the cast. We join our producing partners at Marvel in congratulating the creative team for what they've accomplished and are as excited as the fans for the premiere of Legion's first season."
"Marvel Television is thrilled to not only have our first partnership with FX go to series, but working with the enormously talented Noah Hawley makes it even better," said Executive Producer Jeph Loeb. "From the first time we heard Noah's vision to his exceptional script and cast through the extraordinary filming of the pilot, we knew the series would be incredible."