Features
Legends of Tomorrow Season 4: What to Expect
We talked with the cast and crew of the craziest DC show on TV. Here's what they told us about Legends of Tomorrow Season 4.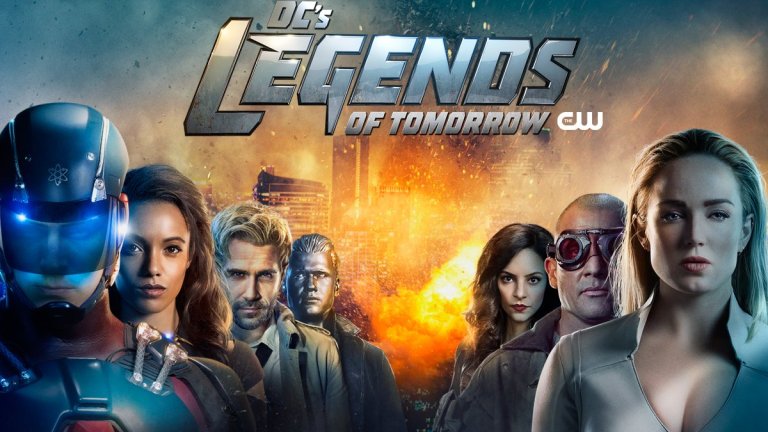 Praise Beebo, the Legends are almost back.
Fresh off of the most ridiculous season finale in DC television history – bear in mind that the Arrowverse alone spans 16 live-action seasons and 3 animated ones, including an entire season on Nazi Earth – the cast and crew of Legends of Tomorrow roared into San Diego Comic Con with one message: we know it's nuts, and it's going to get wilder.
It's going to get weirder…
The show, which grew out of the first Arrowverse crossover in 2016, admittedly took some time to find its sea legs. "We didn't really know what we were doing," said Dominic Purcell (the redeemed and extremely drunk antihero Heat Wave). "…Then we just said 'Fuck it, we're going to go in this direction,' and we have, and we've embraced it, and people love it."
It's a group effort, said showrunner Phil Klemmer. "It's like the inmates are running the asylum. It's one of those things where we found the spirit together and nobody knows, quite knows, where it came from." But the trick to making it stick is finding the emotional core of the moment and making sure that it resonates with each character. Beebo, the Tickle-Me-Elmo stand in that became first a deity, then a giant stuffed demon smashing Captain Planet gestalt Legend in the finale, would have been jarring on any other show. "Once we saw the creature in action and we heard the voice and it came to live," said producer Keto Shimizu, "we were like, 'This is something special.'"
"When everybody's hugging in that crater [after the Legends defeated Mallus], it feels like an honest moment," said Klemmer.
John Constantine is a bad influence.
Matt Ryan's John Constantine played a big role in the climax of the last season, and he's influential in the direction of season 4, the Legends told us. Caity Lotz, who plays team leader Sara Lance, closed season 3 with her life in a good place – she saved the universe, got the girl, gets to be the boss of a team of superheroes and cruise through time. But her problematic past tendencies are exacerbated by the presence of Constantine, she said. "You have somebody, Constantine whispering in her ear, reminding her and telling her who she really is. I see him as the devil on her shoulder." According to Shimizu, Constantine is "…bold and he's very brash and aggressive," almost certain to clash with Lance, especially with their shared history (sex).
Amaya is Back… but not really
He's not the only new addition to the cast. Maisie Richardson-Sellers is back this season, after Amaya left the crew to return to her timeline. But…what?
"I'm playing a character, Charlie, who's basically a magical fugitive," said Richardson-Sellers. "[She's a] punk rock kid, she's tough, she's cheeky, she's out for herself…It's a massive contrast to Amaya, which is great for me to play." This new arrival will likely wreak havoc on Amaya's ex, Nick Zano's Nate. He told us that this season is more personal for his character, that the arrival of Constantine as a regular on the Waverider gives him a chance to indulge his nerdy superhero archaeologist side. But it also gets dark, with some time spent examining his relationship with a father who he felt he let down.
There's no crossover this year.
And don't hold your breath for a Legends Arrowverse crossover this year – Brandon Routh told us that the Legends are out of this year's Batwoman-centric DC TV event. That doesn't mean crossovers are completely off the table, though. "I actually would love to do [smaller, one-off crossovers with other Arrowverse shows] more often," said Lotz. "Just bring Felicity or Cisco or whoever onto the show. I think that would be really fun and it would be great to have Sara and [Batwoman] meet."
Legends of Tomorrow Season 4 will premiere on October 22. For more on the Arrowverse, Legends of Tomorrow, Batwoman, or the rest of the DC TV slate, stick with Den of Geek!
Read the latest Den of Geek Special Edition Magazine Here!