News
Legendary Standup Comedian Don Rickles Dies at 90
Mr. Warmth never had a nice word for anyone. And he was loved for it.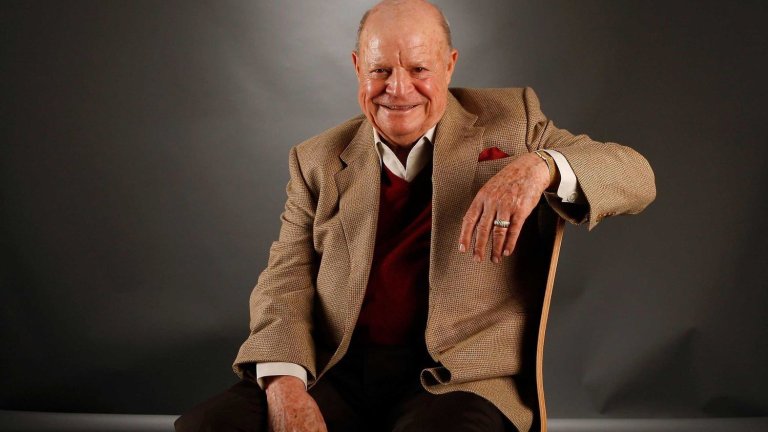 Legendary insult comic, actor and best-selling author Don Rickles died Thursday morning, April 6, at his home in Los Angeles as a result of kidney failure, his publicist announced. Rickles would have turned 91 on May 8.
Mr. Warmth spoke truth to power and the powerless equally. He was the only person who could tell Mafia jokes in front of the Chairman of the Board, Frank Sinatra, with his kneecaps intact. The Merchant of Venom, whose entry music was the Spanish matador song "La Virgen de la Macarena," also voiced Mr. Potato Head in the three Toy Story movies, which he was set to reprise in the upcoming Toy Story 4.
Rickles was born Donald Jay Rickles in Queens, New York, on May 8, 1926 and grew up in the Jackson Heights area.
Rickles was first noticed in Hollywood in 1957 when he introduced Sinatra from the stage by inviting the singer to "Make yourself at home Frank. Hit somebody." By 1959 he made his first Las Vegas appearance, in the lounge of the Hotel Sahara.
Rickles made his film debut in Run Silent, Run Deep (1958), which starred Clark Gable and Burt Lancaster. He was a carnival barker who displayed  Ray Milland in Roger Corman's low budget movie X: The Man with the X-Ray Eyes. Rickles appeared in several Beach Party movies, which starred his agent's wife Annette Funicello.
Rickles first appeared on The Tonight Show Starring Johnny Carson in 1965. He wound up guest hosting it over 100 times. Rickles also appeared on The Dean Martin Show and The Dean Martin Celebrity Roast specials. He also roasted celebrities at The Friar's Club. Everybody wanted to be called a hockey puck.
He was a staple of 1960s TV, appeared on both comedies and dramas. He played Maxwell Smart's war buddy Max on an episode of Get Smart. Rickles also appeared on The Dick Van Dyke Show, The Munsters, The Addams Family, The Mothers-in-Law, Gilligan's Island, The Andy Griffith Show and I Dream of Jeannie.
Rickles hosted his own The Don Rickles Show in the late sixties on ABC, with comedy writer Pat McCormick as his sidekick. He headlined the sitcom C.P.O. Sharkey from 1976-1978. Rickles released his first live comedy album, Hello, Dummy!, in 1968. It hit number 54 on The Billboard 200 album chart.  His memoir, Rickles' Book, was published in 2007.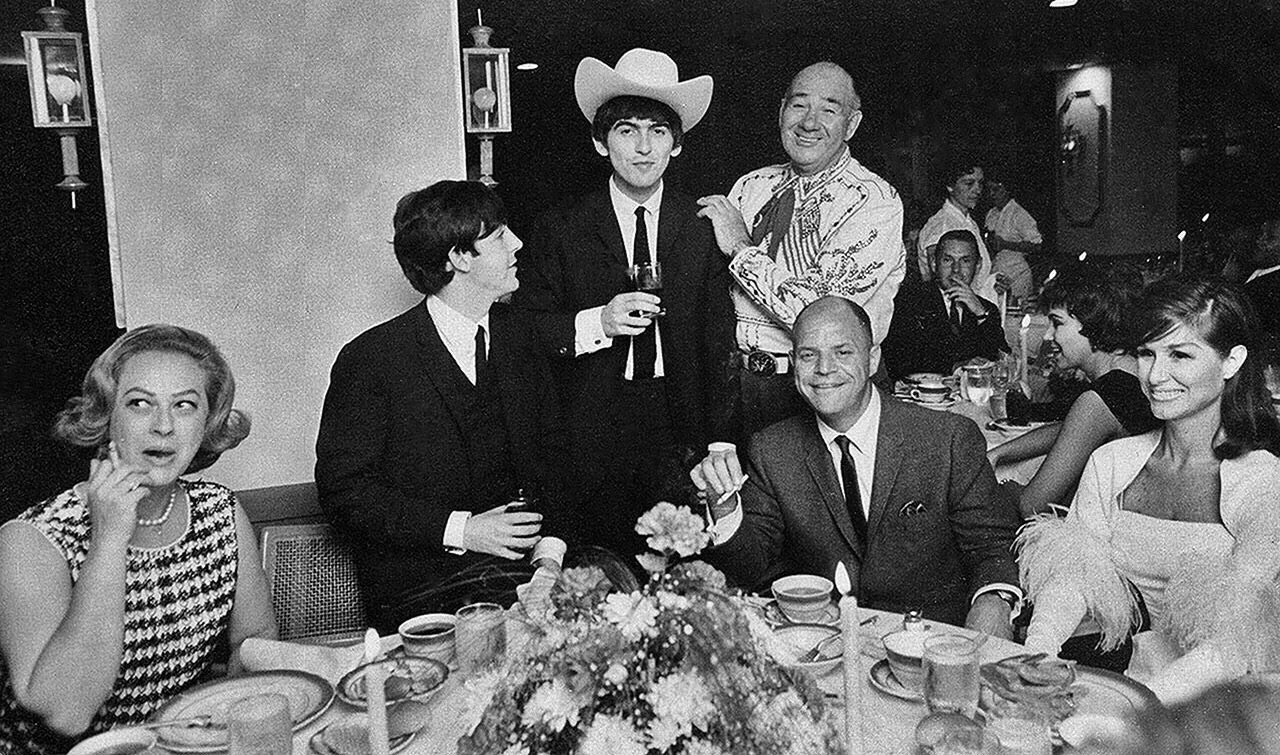 Rickles never stopped acting. He was one of Kelley's Heroes, held a ventriloquist's dummy in Tales from the Crypt and smelled good to bloodsuckers in the 1992 gangster-vampire film Innocent Blood., directed by John Landis, who also made the HBO documentary on Rickles, Mr. Warmth: The Don Rickles Project. Ricles had a substantial role in Martin Scorsese's 1995 film Casino as Robert De Niro's advisor. He played a Frog in the 2011 live action/animated hybrid Zookeeper.
Rickles is survived by his wife of 52 years, Barbara, his daughter, Mindy Mann, Mann's husband Ed, and two grandchildren, Ethan and Harrison Mann. The family asks that donations be made to the Larry Rickles Endowment Fund at Children's Hospital Los Angeles in lieu of flowers. Mr. Warmth indeed.