News
Legendary Multi-Instrumentalist Roy Clark Dies at 85
Roy Clark was an ambassador for country music, but his fingers fiddled in many genres.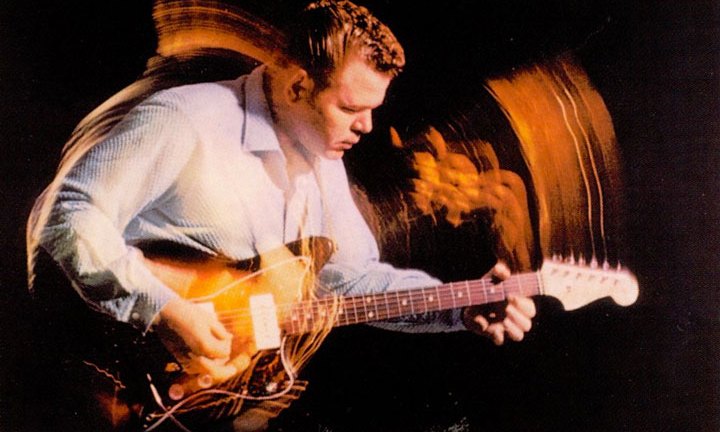 Roy Clark could make music out of anything with strings. Guitars, banjoes, mandolins and fiddles, which he could play masterpiece classics on in a whim, were easy pickings for him. He made them scream Hee Haw, which was the name of the show he is best known for. The musical pioneer was the first country artist to play at the Montreux Jazz Festival, and one of the first American artists to perform in the Soviet Union. Country Music Hall of Fame and the Grand Ole Opry member Clark died Thursday at his home in Tulsa, Okla., of complications from pneumonia at the age of 85, according to Variety. .
CBS cancelled Hee Haw after two years, from 1969 to 1971, but Clark and Owens were familiar faces in syndication from 1971 to 1992. Clark was born in Meherrin, Virginia, April 15, 1933, and raised on Staten Island, New York and the Washington Highlands neighborhood of Washington, D.C. He started playing banjo, guitar, and mandolin when he was fourteen and won two National Banjo Championships by the time he was 15. By the time he was 17, he was also able to retire from a life in sports, excelling in baseball and boxing. That was the same year he premiered on the Grand Ole Opry.
After whetting his appetite on National Symphony Orchestra and military band concerts, Clark's father unleashed his sons fingers in his square dance band. His father's band played D.C. bars and clubs, and Clark was touring by the time he was 15, even going on the road with the legendary singer songwriter Hank Williams and backing Elvis Presley. Roy started playing lead guitar for Jimmy Dean's Texas Wildcats in 1954, but he got fired for being consistently late in 1957. Clark would go on to make regular appearances on Dean's Washington, D.C.-based TV show Country Style. Dean was the first person to bring Clark to natonal attention when he co-hosted The Tonight Show and brought his former guitarist out to play.
Clark released his debut album The Lightning Fingers of Roy Clark in 1962. His broad musical sense was at the forefront. Country crossover hit "The Tips of My Fingers" featured an orchestra and string section. Clark gave Capitol Records three top ten hits before he switched to Dot Records, where he record his 1969 hit "Yesterday, When I Was Young." His other hts were "I Never Picked Cotton," "Thank God and Greyhound," "The Lawrence Welk-Hee Haw Counter-Revolution Polka," "Come Live with Me," "Somewhere Between Love and Tomorrow," "Honeymoon Feelin,'" and "If I Had to Do It All Over Again." He also recorded for ABC Records and MCA Records. Clarke often went outside his genre wheelhouse, playing with the Boston Pops Orchestra and recording an album with jazz artist Joe Pass in 1994.
Clark made dozens of television appearances. From The Beverly Hillbillies, where he played Cousin Roy to The Flip Wilson Show and Love, American Style. He performed Ernesto Lecuona's "Malagueña" on The Odd Couple TV series.
Clark is survived by his wife, sons, grandchildren, and his sister.
Culture Editor Tony Sokol cut his teeth on the wire services and also wrote and produced New York City's Vampyr Theatre and the rock opera AssassiNation: We Killed JFK. Read more of his work here or find him on Twitter @tsokol.