News
LeBron James Sneaker Store Comedy in Development at HBO
King James is taking his talents to HBO.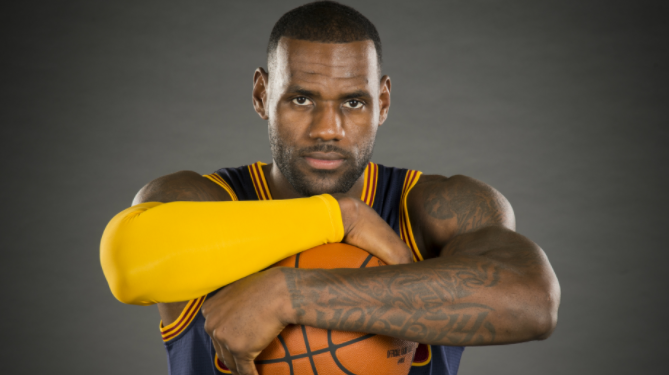 The shoe biz is big business, and HBO is partnering with a man who knows an awful lot about selling the hottest kicks around. The network is working on a half-hour sneaker store comedy from LeBron James and Maverick Carter (James' business partner) SpringHill Entertainment.
The project is written by Shawn Wines (High Maintenance) and Lemon Andersen (She's Gotta Have It). It is currently untitled Sneaker, but according to Deadline it centers on "two best friends and their wild employees at an up-and-coming sneaker shop outside L.A., where they take on the insane and obsessive world of sneaker culture."
Wines, James, and Carter will serve as executive producers. James has had his eye on Hollywood for a long time. And we're not talking about flirtations with the Los Angeles Lakers. James and Carter's SpringHill production company has four seasons of the Starz basketball comedy Survivor's Remorse under its belt, and produced a CNBC series called Cleveland Hustles about startups in northeast Ohio and The Wall, the Chris Hardwick-hosted NBC game show.
Teaming with HBO is James' biggest Hollywood move yet. SpringHill Entertainment signed a pact with Warner Bros. TV and film, so it's likely we'll see more projects with James' name attached.