News
Last Man Standing Season 7 Revived on Fox
Fox revives Last Man Standing for season 7 after ABC ignores fan pressure.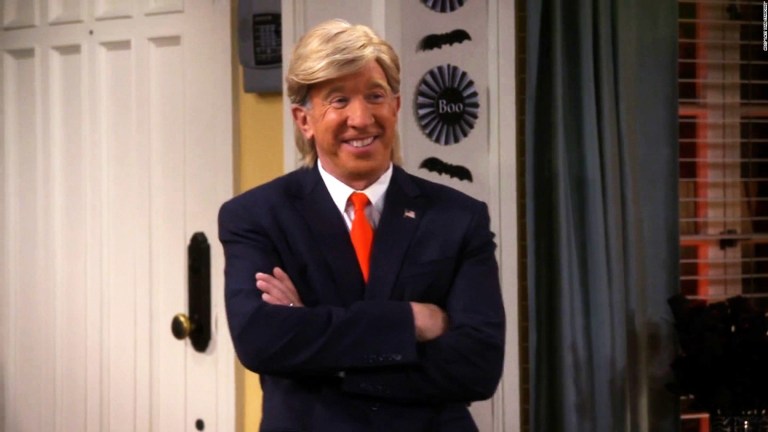 Don't beat yourself up, that's what your pimp is for, but in spite of Tim Allen's promise never to negotiate with terrorists, even if it does mean his daughter might get away with something, Last Man Standing season 7 will air on Fox, according to Deadline.
"When I heard the offer to create more episodes of Last Man Standing, I did a fist pump so hard I threw my back out," Allen said in a statement (via Deadline). "It's the fans! I could not be more grateful for the fans who wrote petitions and kept up the passion and incredible support for the show."
ABC dropped Last Man Standing last year, but after fans spoke out against the cancellation and the success of Roseanne, Fox, which produces the show couldn't let it die. CMT put in a bid to air the show, but it didn't go through.
The restructuring of the Fox network schedule left some comedy fans crying no sleep til Brooklyn Nine-Nine, which was cancelled along with The Mick and The Last Man on Earth. People who were wondering whether Bruce Willis would show up at Jake and Amy's wedding now want to figure out how to respond without using the word "strangle."
The series "ended too soon and the outcry from the fans has been deafening," according to a joint statement from Fox heads Gary Newman and Dana Walden. "We've wanted to put the show back together since its final taping a year ago, and Tim never gave up hope either."
When Last Man Standing was canceled last May, it was ABC's second-most-watched comedy behind Modern Family. Allen, who previously starred as Tim "The Tool Man" Taylor on ABC's Emmy-nominated Home Improvement for eight seasons, blamed politics for his show getting the axe after six seasons, which ABC denied. Allen, who also voiced astronaut Buzz Lightyear in the movie Toy Story, didn't want to undermine the network, but he disagreed.
"Team LMS was in the sixth inning, ahead by four runs, stands were packed and then for no reason, they call off the game," Allen said in a statement at the time. "It leaves you sitting in the dugout, holding a bat and puzzled. Now we get the news from Fox that it's time to get back out on that diamond – hell yes, I'm excited!"
Last Man Standing takes the perspective of Allen's character Mike Baxter, a conservative father of three girls who, "tries to maintain his manliness in a world increasingly dominated by women." Roseanne Barr, who plays the title character on Roseanne, came out as a Trump supporter in the revival, which debuted to record numbers. Barr has been vocal about her support for president Trump, and the ratings make it appear Last Man Standing is a favorite to appeal to white working-class America.
"I always wanted Last Man Standing to be like [All in the Family's] Archie Bunker," Allen said a statement last September. "Archie Bunker pushed boundaries, but Carroll O'Connor was not that guy at all. I am a version of that guy. But there is nothing more dangerous, especially in this climate, than a funny, likable conservative character. He is mitigated on the show by a family of women who had a difference of opinions, but [Mike Baxter] was a likable guy and a principled guy about work and ethics and all this stuff."
Roseanne was the only multi-camera comedy, which are less expensive and faster to produce, ABC aired during the 2017-18 season. Brooklyn Nine-Nine, The Mick and Last Man on Earth are single-camera comedies. Last Man Standing ended its final season as ABC's third most-watched series.