News
Last Man on Earth Season 4 Release Date, Cast, And More
Last Man on Earth Season 4 is confirmed, but will it be their last on earth?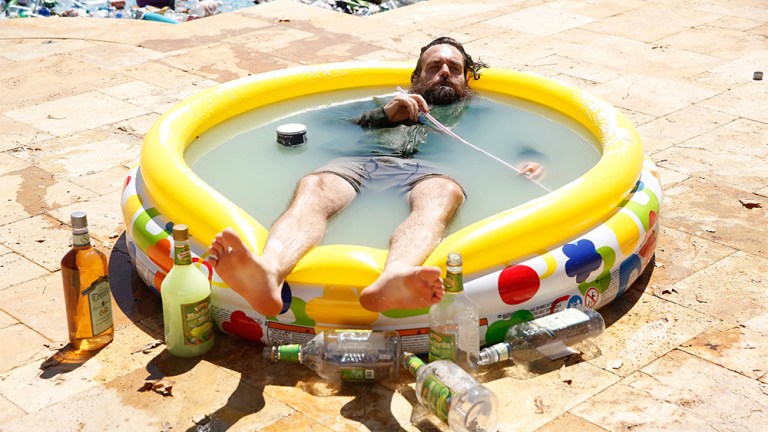 The Tandy Man Can! Last Man on Earth season 4 was on the bubble, but Fox confirmed the renewal ahead of its upfront presentation. 
The series from executive producers Will Forte, Chris Miller, Phil Lord, Seth Cohen, Andrew Bobrow and Erik Durbin was in danger of cancellation due to middle of the road numbers. The ratings on the current season haven't been stellar. While it's expected that shows will lose a certain percentage of viewers the longer they run, the show's numbers have consistently dipped below the 2 million range this season. That might be enough on some networks, but not on Fox, and certainly not on Sunday nights. 
Regardless, the high concept and highly praised sitcom survives and lives to fight on in another season. Last Man on Earth stars Forte as Phil (Tandy) Miller, the supposed last man on earth after a virus wipes out civilization. Miller then encounters more survivors played by Kristen Schaal, January Jones, Mel Rodriguez, Mary Steenburgen and Cleopatra Coleman. 
Last Man on Earth Season 4 Premiere Date
Tandy and the gang return on Sunday, October 1st at 9:30 p.m. on Fox. 
Last Man on Earth Season 4 Cast
Kristen Wiig and Chris Elliot will have recurring roles in season 4, EW reports. 
Elliot (Schitt's Creek) will play a new character named Glenn, a castaway living on a desserted island. Wiig will reprise her role as Pamela, a survivor turned savior who kills Pat and saves Tandy at the end of season 3. 
Last Man on Earth Features
We've been closely following production all season with our behind-the-scenes look into the Last Man on Earth writers' room. You can find those stories and more here.