News
L.A. Confidential TV Adaptation Gets Passed Over By CBS
Efforts to adapt the James Ellroy noir novel and 1997 film as a CBS All Access TV show have failed.
L.A. Confidential was yet another popular property on the verge of a television treatment, with CBS having gone into development of an adaptation of James Ellroy's classic 1990 noir novel – famously adapted by director Curtis Hanson's 1997 movie of the same name. However, we need to emphasize the "was" in our opening sentence, since it appears that the L.A. Confidential TV series is now dead in the proverbial Pacific waters.
The L.A. Confidential television deal with CBS – which was to have the project manifest as a streaming series for the network's premium platform, CBS All Access – has fallen through, with no chance of an eleventh-hour rescue, reports THR. Additional details from the report point to failed negotiations between the parties of Lionsgate TV (who produced the pilot,) and New Regency with CBS Television Studios over higher-than-expected SVOD licensing fees. However, another narrative floating out there is that CBS's financial commitment to the All Access centerpiece series, Star Trek: Discovery, left coffers too light.
The third of Ellroy's L.A. Quartet book series, 1990's L.A. Confidential is a 1950s-set, L.A. noir that centers on three homicide detectives, a female journalist and a famous actress who become intertwined after a series of sadistic murders. Adapted for the silver screen in 1997, L.A. Confidential was co-written and directed by Curtis Hanson and starred Kevin Spacey, Russell Crowe, Guy Pearce, James Cromwell, and Kim Basinger, netting nine Oscar nominations and wins for Best Supporting Actress for Basinger and Best Adapted Screenplay for Hanson and co-writer Brian Helgeland.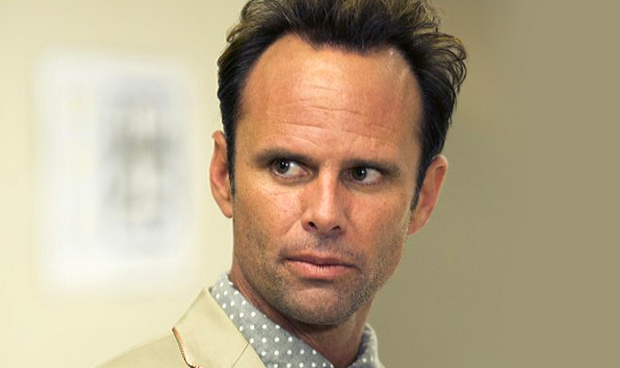 The L.A. Confidential television adaptation had a killer actor to lead the reboot, with Justified and Vice Principals star, Walton Goggins, as Detective Jack Vincennes, a character who is "all swagger and flash with a movie star smile." Kevin Spacey played the role in the 1997 film. Goggins was to be joined by names such as Brian J. Smith, Shea Whigham, Sarah Jones, Tony Curran, Mark Weber and Jade Pettyjohn.
Valor's Anna Fricke was signed onto the show as the executive producer and co-showrunner. Arnon Milchan, the Oscar-nominated producer of the 1997 film, was also behind the project with New Regency, Gotham and The Mentalist producer Jordan Harper, Lionsgate Television and CBS Television Studios. Harper was also working on the script.
Now, the L.A. Confidential TV project is left only with the hope of a miraculous rescue from a streaming outlet like Netflix, Amazon Prime Video or Hulu. However, despite recent high-profile streaming rescues of wayward shows such as Fox's cancelled Lucifer and NBC's rejected Bad Boys TV spinoff, L.A.'s Finest, such fortune remains unlikely.