News
Kung Fu Reboot in Development at The CW
The reimagined reboot would see a Chinese-American woman as the main character, and has serious Arrow vibes.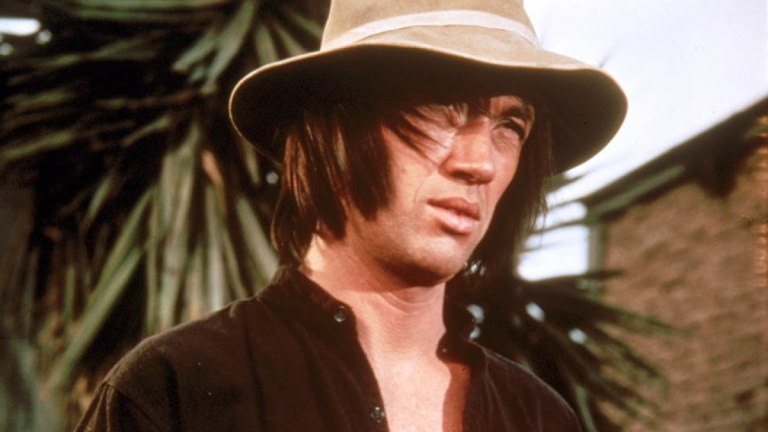 The CW is developing a reimgained reboot of Kung Fu, the 1970s TV series star David Carradine as Kwai Chang Caine, a Shaolin monk traveling through the American Old West looking for his half-brother.
The reboot, according to Deadline, will follow a female lead, a young . Chinese-American woman going through a quarter-life crisis. After dropping out of college, she travels to a monastery in China, where she has a life-changing experience. When she returns home, she finds her hometown overrrun with crime and corruption, and sets about using her martial arts skills and Shaolin values to protect her community, while also searching for the asseassin who killed her Shaolin mentor.
Yeah, it all sounds a little Arrow—but with more Chinese-American representation. (It also will presumably have an Asian-American actress, which is more than can be said of the original version.) The show is being developed by executive producers Greg Berlanti & Sarah Schechter and Warner Bros. TV, with Blindspotalums Christina M. Kim (Hawaii Five-O, NCIS: Los Angeles) and Martin Gero (Deception, the Stargate universe) taking the creative lead.
Two other incarnations of this project with different writers attached have been in development at Fox in the last two years, but neither went to pilot. Perhaps this project at The CW will do better. Berlanti, Schechter, and co. obviously have a great working relationship with The CW.
More news on the Kung Fu reboot as we hear it.
Kayti Burt is a staff editor covering books, TV, movies, and fan culture at Den of Geek. Read more of her work here or follow her on Twitter @kaytiburt.