News
Krysten Ritter Supernatural Comedy Demons of Dorian Gunn Axed By Pop
Actress Krysten Ritter was set to executive-produce The Demons of Dorian Gunn, a supernatural comedy for network Pop.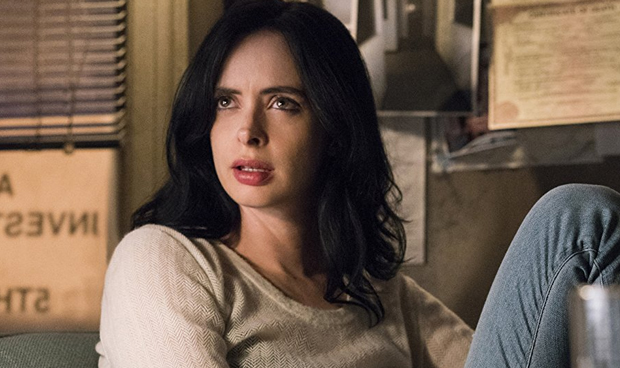 Jessica Jones star Krysten Ritter may portray television's most enigmatically misanthropic Marvel hero onscreen, but she's also fielding multiple creative outlets away from the camera. Last year she released her first novel, Bonfire, and has produced a few TV projects over the years. Yet, a would-be series, called The Demons of Dorian Gunn, would have seen Ritter brandish the title of executive producer. However, the latest development places emphasis on "would have."
Krysten Ritter's The Demons of Dorian Gunn, has been passed over by cable channel Pop, reports Deadline. Ritter's TV project – a CBS and Lionsgate joint venture – was put into development for Pop (formerly TV Guide Network,) back in December 2017. However, nearly a year later, the network has pulled the proverbial plug on the pilot, which was to launch a half-hour scripted comedy that embraces the horror/sci-fi genre in a dementedly irreverent manner.
The Demons of Dorian Gunn – like Ritter's Jessica Jones – planned to use the color and character of New York City as its backdrop, centering on a socialite named Dorian Gunn, played by Jeffery Self (Search Party). After experiencing a disgrace that alienates him from his elite peers, Dorian makes the Supernatural-esque discovery that he comes from a long line of demon hunters. Subsequently, his upper-class life becomes unraveled as he embraces the new modus operandi of acting as humanity's protector against demons and other monsters, which are making their way through the gates of hell.
Star Self was joined by a cast consisting of Chrissie Fit (Pitch Perfect) as Dorian's frenemy, Leonie Crofton-Sears, H. John Benjamin (Archer) as good/evil-balancing demon Wormwood, Lateefah Holder (Transparent) as Dorian's straight-shooting court-appointed addiction sponsor, Amy Bugda, and Kyle Harris (Stitchers) as Trip Chapman, a character described as the "embodiment of white privilege."
The script for The Demongs of Dorian Gunn was written by Upright Citizen's Brigade alumni Evan Greenspoon and Brandon Scott Jones. Ritter was onboard as an executive producer through her company, Silent Machine, joined in the same capacity by Generate's Kara Welker and JAX Media's Tony Hernandez and Lilly Burns, a duo who have worked on beloved comedies such as Broad City, Search Party and Younger. Also onboard were Silent Machine's Mike Poisson and Peggy Cheng as executive producers and producer John Skidmore.
The Demons of Dorian Gunn sounds like it could have been an intriguing genre plunge, furthering Pop's evolution away from its days of flashing program schedules as TV Guide Channel/Network. For now, other scripted comedy projects such as Arranged (from Crazy Ex Girlfriend creator Aline Brosh McKenn), Best Intentions (from A+E Studios and American Pie writer Adam Herz) and Spinning (from Heathers reboot writer Matt McConkey) remain in play at Pop. The network's lineup of original programming currently consists of comedies Hollywood Darlings, Return of the Mac, Hot Date, also airing Impact Wrestling and CBC comedy Shitt's Creek.
Joseph Baxter is a contributor for Den of Geek and Syfy Wire. You can find his work here. Follow him on Twitter @josbaxter.