News
Krypton Season 2: Exclusive Lobo Details
Emmett J. Scanlan talks about getting into character with Lobo for Krypton Season 2 on Syfy.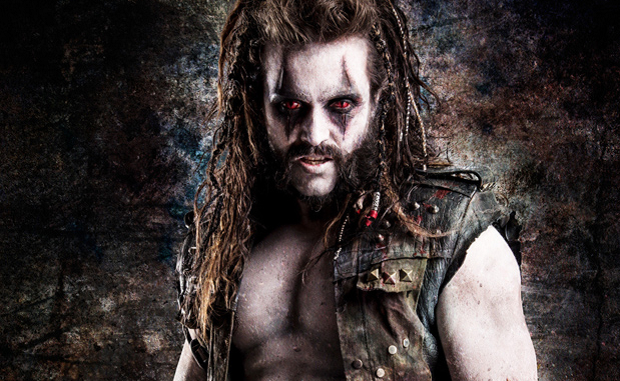 Krypton Season 2 is introducing Lobo. He'll be played by Emmett J. Scanlan (who you can currently see on Amazon's Lore season 2) will play the ruthless bounty hunter.
Scanlan is no stranger to the DC Universe, having played Jim Corrigan (but not quite the Spectre) on the still missed Constantine TV series, but he also brings a familiarity with Lobo to the character.
"I've read a shit ton of comics," Scanlan tells us via email. "That, and the scripts are great. They give you a real sense of the type of beast they want to introduce. [Krypton executive producer] Cam Welsh is a massive Lobo fan, so you know with him and our writers it's gonna be on point. I also know having worked with Cam and David Goyer before and knowing how insanely good they are it fills me with a lot of confidence taking this on. As a kid growing up I've always wanted to play the Joker or Wolverine," he says. "With Lobo I get to be both. My first experience of him was when Marvel and DC had a crossover and Wolverine and Lobo got into a bar fight."
As a result, Scanlan knows just what it takes to play a character with Lobo's unique physical and mental requirements, especially when the character has such a distinctive visual flair. 
"Unfortunately I only had 3 weeks to beast up for it by the time I found out the job was mine. I told them they won't get the biggest Lobo, but with me they'll always get the craziest," he says. "It's all about the spirit. I think that's what sells. Capture his spirit and you capture him. But not for long, after all it's Lobo and he ain't nobody's bastich. So you capture what you can at your own risk and you run with it. Lobos only limitation is ones imagination. He is a crazy motherfucker. His moral barometer is off the chart. There is nothing too big or too small that doesn't fit him like a glove."
further reading: Every DC and Superman Reference on Krypton Season 1
Scanlan is also aware of the pressure that comes with being the first to portray the character in live action. "It's a true honor to be the first to bring him to life," he says. "And since no one has come before me, and since I set the bar, I will be the best the world has ever seen… although based on that logic, also the worst."
So how will Krypton interpret the rather out there antics of the Main Man?
"There's no point bringing Lobo in and then making him completely different to what we've seen in the comics," Krypton showrunner Cameron Welsh told us at SDCC back in July. "With that said, the Lobo in comics is such a broad character and we have a very grounded kind of a show, so we don't want it to be too jarring. I mean, he's not meant to fit into the world of Krypton, in a way, so we play a little bit with that."
We'll see how they "play" with Lobo when Krypton Season 2 arrives in 2019.
Special thanks to Alec Bojalad who conducted the interview with Mr. Scanlan.