News
Knightfall: New History Drama To Make Splash at SDCC
History's new series will have an activation at San Diego Comic-Con.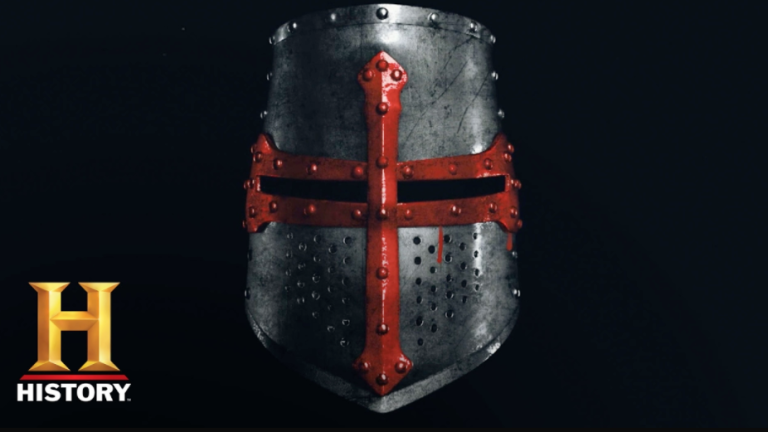 San Diego Comic-Con has long established itself as the place to be seen for television shows and films that either want to make a splash or tighten the grip they already have on their fans. So it comes as no surprise that, on the heels of its hit drama Vikings, HISTORY chose SDCC as the venue to unveil its newest offering, Knightfall.
Expected to air Fall 2017, Knightfall will have an activation outside of the convention called "Knightfall: Guardians of the Gear." Attendees can have their convention swag stored and protected by the same knights who protected the Holy Grail. Well, at least knights that look like those knights. Located along the MLK Promenade in the Gaslamp Quarter, this service allows SDCC attendees to explore the rest of Comic-Con without dragging around their accumulated treasures.
Those attending will also get to take a photo with the Knights Templar, watch a sneak peek of HISTORY's newest scripted, historical drama series, and preview the Knightfall: Rivals video game on Steam Platform. Attendees will also be able to pick up a comic book from Titan Comics inspired by Knightfall titled "Truth & Lies," a prequel to the events in the forthcoming series that follows the knights during the siege of the Acre in 1291 as they try to protect the most important relic in all of Christendom – the Holy Grail.
The new drama follows the Knights Templar, the most powerful, wealthy and mysterious military order of the Middle Ages, entrusted with protecting Christianity's most prized relic—the Holy Grail—and harboring secrets capable of destroying the Church itself. Knightfall goes deep into the inner sanctum of the clandestine world of this legendary brotherhood of warrior monks. From their battles in the Holy Land, to their clash with the King of France, to the betrayal that would ultimately lead to their tragic dissolution on Friday the 13th—a date which became synonymous with bad luck—the story of the Knights Templar has never been fully told until now. Knightfall takes viewers inside the world to find out who these knights were, how they lived, and what they died believing. 
The series stars Downton Abbey alums Tom Cullen, Jim Carter, and Julian Ovenden.
Knightfall is an A+E Studios production in association with The Combine and Midnight Radio. Don Handfield and Richard Rayner serve as creators and executive producers, with Oscar® and Golden Globe® nominee Jeremy Renner also serving as executive producer. Dominic Minghella is executive producer and showrunner. The drama also features Pádraic Delaney (The Tudors), Simon Merrells (Spartacus; Dominion), Olivia Ross (War and Peace), Ed Stoppard (The Crown), and Sabrina Bartlett (DaVinci's Demons).