News
Kim Possible to Get a Live-Action Movie
Call me, beep me, if you wanna reach me. Kim Possible is coming to the live-action big screen!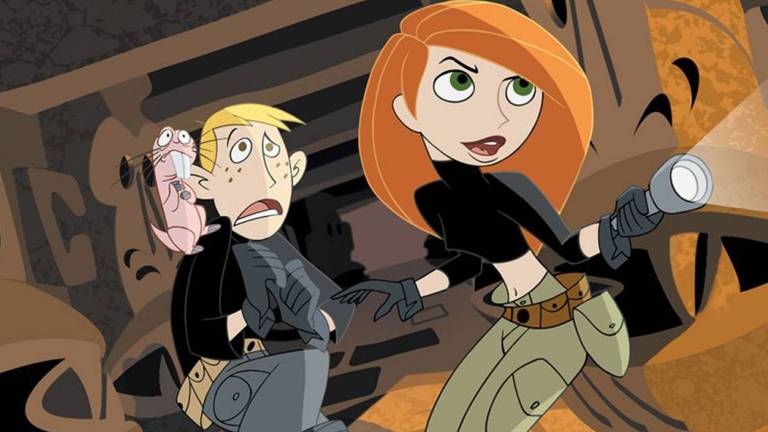 The Disney Channel is developing a live-action film version of Kim Possible, the animated spy series that ran from 2002 to 2007 for 87 episodes. While the series has already had two Disney Channel animated films, this would be the first live-action film.
Kim Possible follows the life of a high school girl who fights crime alongside her sidekick Ron Stoppable and his naked mole-rat Rufus, as well as computer genius Wade. Christy Carlson-Romano, of Even Stevens fame, voiced the main character of Kim in the series. Hopefully, Carlson-Romano will be involved in the project in some way. Either way, this premise and tone has the potentialy to be a fun, kid-geared spy movie like we haven't had in a while.
According to Variety, the live-action Kim Possible movie has already begun casting, with series creators Mark McCorkle and Robert Schooley working on the script, alongside Josh Cagan. The movie will be co-directed and co-produced by Adam B. Stein and Zach Lipovsky.
Adam Bonnett, executive vice president of original programming for Disney Channels Worldwide said of the project:
Mark and Bob created an enduring character and kids all over the world found a friend in her, an average girl who just happens to spend her off-school hours thwarting evil villains. Although Kim Possible 'can do anything,' kids and tweens found that this animated redhead was just like them. As we embark on the fun challenge of making Kim and Ron fully dimensional, I'm thrilled to be working again with Mark and Bob and to welcome the addition of a dynamic creative team – Josh, Zanne, Adam and Zach – into a world where anything is indeed possible.
More news as we hear it.