News
Killjoys Season 5 Release Date and Trailer
The fifth and final season of Syfy's Killjoys will see the show close things out on its own irreverent terms.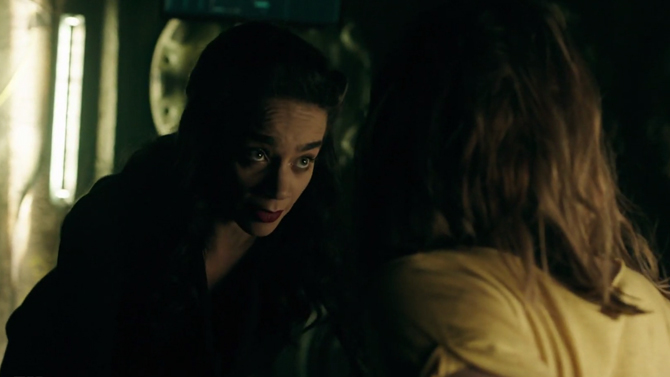 Killjoys, as its fans certainly know by now, is coming to a close with the upcoming fifth season. The space-set Syfy series, which launched back on June 19, 2015, has enjoyed four seasons on the NBCU-owned cable channel in the U.S. and Space channel in Canada. However, by the conclusion of Season 4, it was already revealed that Season 5 would be the final chapter of galactic saga of bounty hunters Yalena "Dutch" Yardeen (Hannah John-Kamen), Johnny Andras Jaqobis (Aaron Ashmore) and D'avin Jaqobis (Luke Macfarlane).
In the latest on the fifth and final season of Syfy's Killjoys, the full-length trailer has dropped…
Killjoys Season 5 Trailer
Here's the full-length trailer for Killjoys Season 5!
And here is the first teaser trailer for Killjoys Season 5!
Killjoys Season 5 Release Date
Killjoys Season 5 will premiere on Syfy on Friday, July 19 at 10/9c.
Killjoys Season 5 Details
As the teaser states in typical tongue-in-cheek meta fashion, "It's the end of the galaxy… for the last time," before a line is dropped about "Armageddon déjà vu."
However, other than what was provided in the brief, mostly context-deprived teaser trailer, details for the final frame of Killjoys are, for now, few and far between. Regardless, the show has certainly been a wild ride, lasting far longer than some of its more-frequently-promoted former contemporaries on Syfy (ahem… Defiance), and fans can at least take solace in the fact that the series will enjoy the privilege of going out in its own irreverent, ass-kicking terms, leaving a trail of carnage wantonly in its wake.
Besides the returning main trio of John-Kamen, Ashmore and Macfarlane, Killjoys Season 5 will also feature recurring favorites such as Pree (Thom Allison), Delle Seyah (Mayko Nguyen), Khlyen (Rob Stewart), Fancy (Sean Baek), Turin (Patrick Garrow), and Zeph (Kelly McCormack).
Here's to the beginning of the end!
Joseph Baxter is a contributor for Den of Geek and Syfy Wire. You can find his work here. Follow him on Twitter @josbaxter.