News
Kids in the Hall May Reunite for More Episodes
SNL's Lorne Michaels wants to bring more Kids in the Hall to a streaming service near you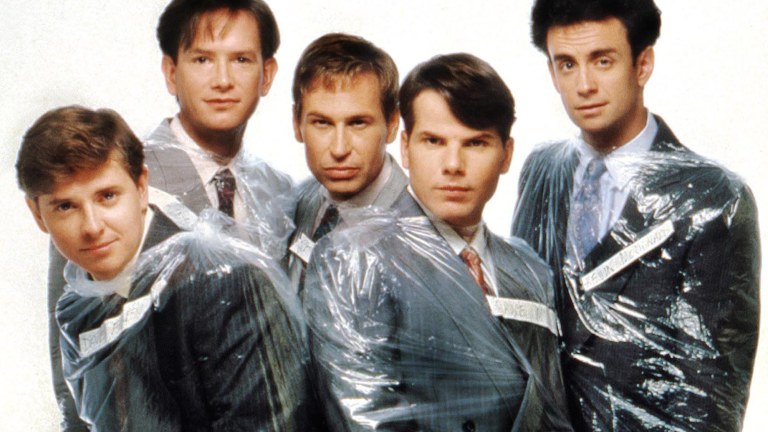 Sometimes scoops – nay Earth-shattering, life-affirming news – come from the unlikeliest of places. In this case it's Fort Myers, Florida.
Member of uber-influential Canadian comedy troupe Kids on the Hall Kevin McDonald* revealed to the Florida Press News earlier this week that the team is in the extremely early stages of a potential reunion. 
*Not to be confused with Kevin Macdonald as Marc Maron can tell you. 
"You're the first guy to know this," McDonald told the reporter. "Last night, before I got on the plane, we got a Kids in the Hall group message to all of us. (Producer) Lorne Michaels wants us to do what Mr. Show did, and do like six episodes of sketches for something like Netflix."
This is excellent news on several fronts. First of all, Kids in the Hall was fantastic. Here is a skit about a man's vacation beard destroying his life (which actually stars McDonald).
Second of all it sounds like everyone involved understands exactly how to bring the show back. The Mr. Show comparison is incredibly apt as both series are wacky, off-the-wall and usually apolitical sketch shows that deftly use absurdity for laughs. And only six episodes to create the most stream-lined, successful version of the show for the streaming era? Just perfect.
Also, this Lorne Michaels guy just seems to know what he's doing in general. 
McDonald was sure to add in the appropriate amount of breaks-pumping as it is so early in the process.
"It's so at the beginning, we're not able to even get conference calls together, he said. There's always one or two of us that are kind of busy. And because we are who we are, there's always one of us against it. But I think, right now, there's no one against it. … And I'll try to get it going, because I'm the one who's supposed to get it going. … It's super exciting!"
That's entirely responsible of him to accept that it's early in the process and to hedge all our expectations. In response I can only respond GET HYPE KIDS IN THE HALL IS COMING BACK DAVE FOLEY FOR PRIME MINISTER!