News
Kick-Ass Reboot and Kingsman Spinoffs in the Works
Matthew Vaughn is making major franchise expansions with plans for a Kick-Ass reboot and Kingsman spinoff projects.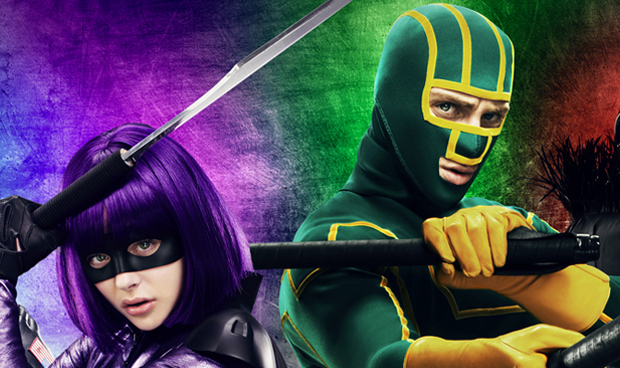 Kick-Ass is on the verge of a cinematic comeback, thanks to some mighty ambitious plans from its original film director Matthew Vaughn. The English helmer is planning to expand some familiar (Mark Millar-created) properties, notably a Kick-Ass reboot movie and Kingsman spinoff projects!
Vaughn's Kick-Ass and Kingsman plans will launch his company, Marv Studios, according to Empire. With Vaughn describing the production arm as "the modern version of what a studio can be," he's – first and foremost – looking to revive a property that has been a labor of love for him in the Kick-Ass film franchise, which last manifested with his directorial work on the 2010 film and its 2013 (Jeff Wadlow-directed) sequel, which adapted Mark Millar's gritty indie comic book. Those films starred Aaron Taylor-Johnson as the titular teen vigilante and Chloë Grace Moretz as his partner-in-crime(fighting), Hit-Girl.
While Vaughn is remaining mum on the specifics of his Kick-Ass reboot, he does provide a rather provocative clue, teasing:
"We're going to reboot Kick-Ass and Hit-Girl. Look what Mark Millar is doing with the comic for clues."
Of course, what Millar recently did in the Kick-Ass comics was rebooted it, shifting focus to a new version of the hero in Patience Lee, an African-American single mother. Consequently, one might take Vaughn's comment as a hint that the Patience version will be brought to life this time around.
However, the previously discussed story conclusion of the original Kick-Ass, teen Dave Lizewski, doesn't necessarily signal the end of the original iteration of the Kick-Ass story, since – per the name drop in his comment – Vaughn also hints that the long-discussed Hit-Girl spinoff movie is still on the table. There are numerous possibilities for that project, be it a sequel that would see Moretz reprise the role to showcase the character's continuing exploits as a young adult, or, the more likely scenario, a prequel movie depicting her origin story, in which her father (played by Nicolas Cage in the first movie,) became a vigilante called Big Daddy and trained his young daughter, Mindy Macready, to become Hit-Girl.
On the Kingsman front, Vaughn has revealed even more expansive plans than the ones that we've known. Indeed, the upcoming (confirmed, but unscheduled) third film in the franchise, which will conclude the story of Taron Egerton's Eggsy from 2014's Kingsman: The Secret Service and 2017's Kingsman: The Golden Circle, will hardly be the end of the movie mythos. From there, two prequel/spinoff movies will be handed the franchise baton. Carrying the title, Kingsman: The Great Game, the duo of films – set to shoot back-to-back – will showcase the exploits of the eponymous haberdasher spy organization during the early 1900s.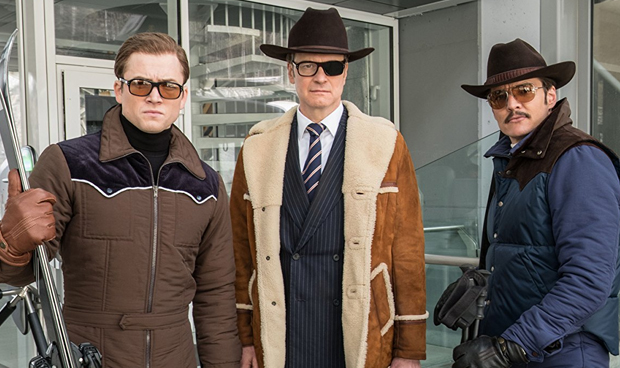 Additionally, the Kingsman movie franchise is coming to the good old U.S. of A for another spinoff movie, called Statesman, which bears potential for offshoot sequels. Of course, those who saw The Golden Circle will deduce that Statesman will follow the American theater of the mythos' spy universe, which was represented in that film by the agents played by Channing Tatum, Jeff Bridges and Halle Berry.
…As if that wasn't enough, a Kingsman television series is in the works! The small screen spinoff – untitled for now –  is being planned as an eight-hour-spanning series. That, however, is the extent of the details that Vaughn provided on that project.
There's certainly a lot to digest here. The idea of reviving Kick-Ass in a live-action capacity does defy odds, since the movies were not exactly box office smashes, with 2010's first Kick-Ass (a cult favorite,) grossing about $96.2 million worldwide and its 2013 sequel, Kick-Ass 2 only managing about $60.8 million worldwide. However, in a stark contrast, 2014 film franchise launcher Kingsman: The Secret Service would become one of the biggest dark horse hits of 2015, grossing about $414.4 million worldwide, and its 2017 sequel, The Golden Circle, also put on a respectable $410.9 million worldwide, yielding clear franchise potential.
Regardless, Matthew Vaughn, who not only provided a platform in 2004's Layer Cake that helped Daniel Craig land the James Bond role, but reinvigorated Fox's X-Men film franchise away from life support with 2011's X-Men: First Class, clearly has exciting grandiose plans for a comic book movie genre that, for now, seems unstoppable at the box office.