News
Yellowstone: brand new trailer for Kevin Costner's TV series
Kevin Costner stars in this upcoming drama series, from the writer of Sicario and Wind River. Here's the new trailer...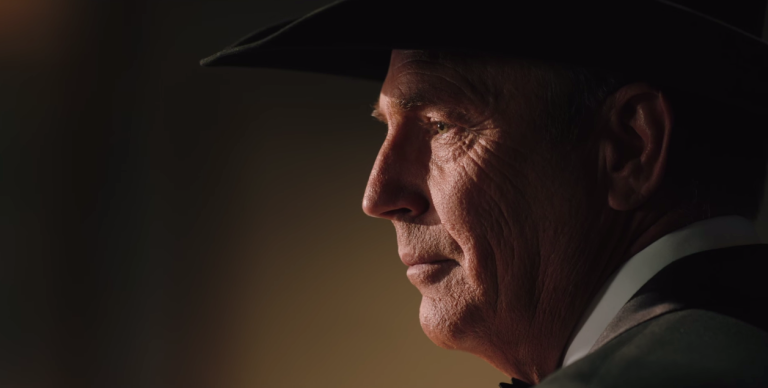 The transition from movie stars to instant television heavyweights continues, as Kevin Costner is all set to headline a new drama series called Yellowstone.
Fresh off appearing in the Oscar nominated and exceedingly popular Hidden Figures, Costner closed a deal early last year to appear in the first scripted series from Paramount Network, which is being written and directed by Taylor Sheridan. Sheridan wrote the Oscar nominated screenplay to Hell Or High Water, as well as Sicario.
Here's the brand new trailer…
Big cast, big crew. Here was the first trailer we had back in March…
In the series, Costner plays a ranch owner named John Dutton. Dutton controls the biggest contiguous ranch in the United States, one that borders land developers, an Indian reservation, and the titular national park and jewel of Wyoming. But the series looks to dispel notions of a peaceful American West, revealing a world of high stakes power plays and land grabs in which real estate deals are worth billions, and murder is a career risk. Additionally, politicians seeking to represent these lands can be bought and sold with the commonality of fracking polluting the local water.
"Our goal is to bring premium cinematic storytelling to television," said Keith Cox, president of development and production at Paramount Network and TV Land. "With an icon such as Kevin Costner in front of the camera, and the renowned Taylor Sheridan behind the camera, we are off to a great start."
More as we have it.
Yellowstone air date
10 hour-long, weekly episodes of Yellowstone will begin airing in the US from 20th June. We'll bring you a UK air date as soon as it arrives, as we can't wait for this one, personally. Big Sheridan fans here at Den Of Geek!