News
Kakuranger Marathon Hosted By Shout Factory Happening Today
The show that became Mighty Morphin Power Rangers Season 3, Kakuranger will stream for free on Shout! Factory TV.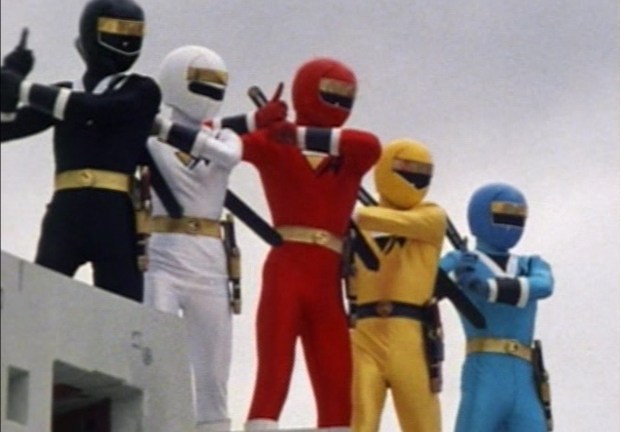 Remember when the Alien Rangers showed up in Power Rangers and they seemed kinda ninja like? Remember when the Zords turned into a giant Japanese building? Why did the Tengas exist? Well, thanks to Shout! Factory, all your questions will be answered when they stream Ninja Sentai Kakuranger today at 9am (PST).
Kakuranger holds a unique place in the history of Power Rangers/Super Sentai. It was the first time Power Rangers used a full different team from the Sentai which was a sign of things to come. Since Kakuranger, Power Rangers began using most of the Sentai teams instead of skipping them, as they had done with most of the Dairanger team.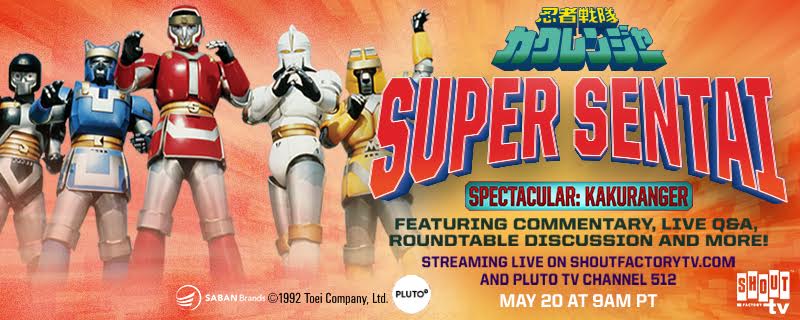 Shout! Factory will be streaming seven Kakuranger episodes for free on Shout Factory TV. Those seven episodes include…
Ninja Sentai Kakuranger: We Are Ninja

Ninja Sentai Kakuranger: A Dangerous Lady

Ninja Sentai Kakuranger: American Ninja

Ninja Sentai Kakuranger: The Youkai Policeman

Ninja Sentai Kakuranger: The Uneven Strange Games

Ninja Sentai Kakuranger: The Eyeball Prince!

Ninja Sentai Kakuranger: The Huge One
The livestream will also contain live segments hosted by Shout! Factory's Brian Ward, alongside comedian Hana Michels, Geek and Sundry and Twitch personality Erika Ishii, and Power Rangers Expert Shamus Kelley. Yes, that's right. Yours truly will be taking part!
Fans are encouraged to use #Kakuranger to share their Super Sentai knowledge and connect with live Q&A. 
The complete series of Kakuranger is already on DVD, so if you haven't picked it up this is a great way of gettting a look at the series. In past marathons new Sentai seasons have been announced to be coming to DVD. With Megaranger already recently announced, could a Gingaman announcement be on the way? Only time will tell.
Interested in how Super Sentai became Power Rangers? Check out our article explaining how your favorite Power Rangers seasons were adapted from their Japanese source material.
Shamus Kelley is ready to be a ninja skyscraper kid. Follow him on Twitter!