News
Justin Roiland and Rick and Morty Crew Try the Szechuan Sauce
Marvel at footage of the most important thing that has ever happened in history.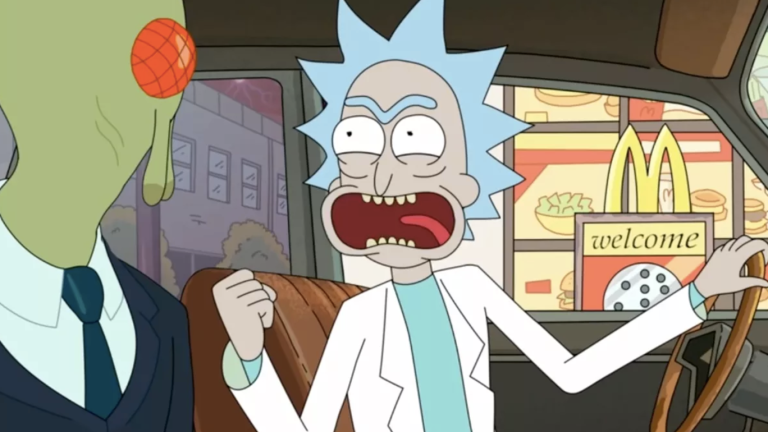 We previously reported that McDonald's had sent Rick and Morty co-creator Justin Roiland an exclusive, limited edition jug of their historical McNugget (formerly Mulan-based) Szechuan dipping sauce. Some other impossibly important Szechuan dipping sauce news also took place over the weekend, when one of the few lucky Rick and Morty fans who had also received some of the sauce sold his personal jug for an undisclosed amount (some of which was donated to charity), the buyer being none other than renowned DJ deadmau5.
But who cares about that! What matters is that Roiland had said he would try the sauce and film his honest reaction, good or bad. And yesterday he finally made good on his word, posting his reactions and the reactions of the rest of the Rick and Morty crew on Instagram.
In chronological order, we have co-creator Dan Harmon first, who has probably the most positive reaction to the sauce, calling it "exciting" and then also an "Asian explosion." He then wisely chooses to withdraw the latter comment.
Then we have a whole bunch of other Rick and Morty staff in one video. Their reactions seem to range from lukewarm to not so good.
Finally, we have Roiland himself who claims it's still great, but he's not as thrilled about it as you might think so frankly I don't believe him one bit. I bet it sucks.
There you have it! The Saga of the Szechuan Sauce comes to a "highly" "satisfying" end, at least on this plane of reality! I think I speak for us all when I say, that's enough of that.