News
Jurassic World Animated Series Coming To Netflix
A group of kids stuck in Jurassic World? What can go wrong...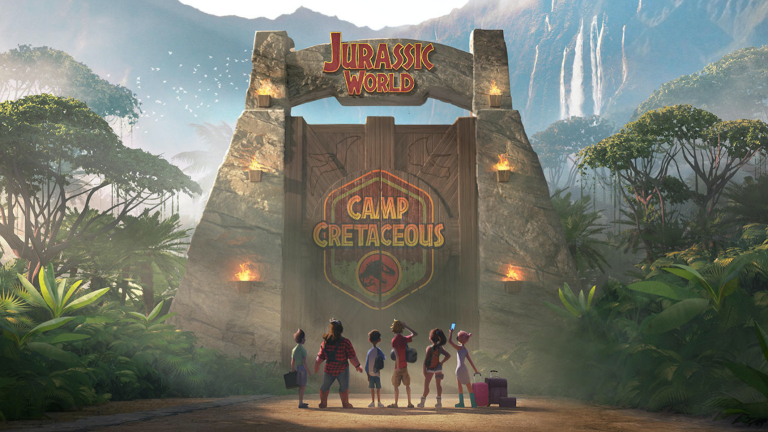 The Jurassic Park franchise has hatched decades worth of film spinoffs, novels, video games, comics, and theme park rides since Michael Crichton published the original novel in 1990 and Steven Spielberg captured the world's imagination with the 1993 feature film adaption. What's alluded Jurassic Park since then is a flagship animated series. Netflix believes it has the right DNA to make it work. The streamer announced it's heading to the park with Jurassic World: Camp Cretaceous, a new animated TV series from DreamWorks.
The series, set to debut in 2020, will be executive produced by Steven Spielberg, Frank Marshall, Colin Trevorrow, Scott Kreamer and Lane Lueras. Kreamer and Lueras (Kung Fu Panda: The Paws of Destiny) will serve as showrunners.
read more: Jurassic World: Where To Stream All The Films
According to a release, the series is "set during the timeline of 2015's Jurassic World, the new series will follow a group of six teenagers who have been stranded on Isla Nublar after dinosaurs wreck havoc across the island. As is tradition for a group of stranded children, they'll need to evolve from strangers into a family if they're going to survive."
DreamWorks Animation released a teaser trailer for the project: 
Two previous attempts at a Jurassic Park animated series stalled in the '90s when the film franchise was at its height. For those interested in that bit of history, Jurassic Outpost has a piece detailing the cancelled "The Lost World" animated series. More recently, a handful of Lego animated shorts and a miniseries based on Jurassic World exist, but we can't speak to the quality of them. As for the film franchise, despite the tepid response to Fallen Kingdom, Jurassic World 3 is still barreling ahead for a 2021 release.
Chris Longo is the deputy editor and print editor of Den of Geek. You can find him on Twitter @east_coastbias.