News
Julian Fellowes' The Gilded Age Picked Up at NBC
The Downton Abbey and Gosford Park writer is bringing another period drama to the TV screen...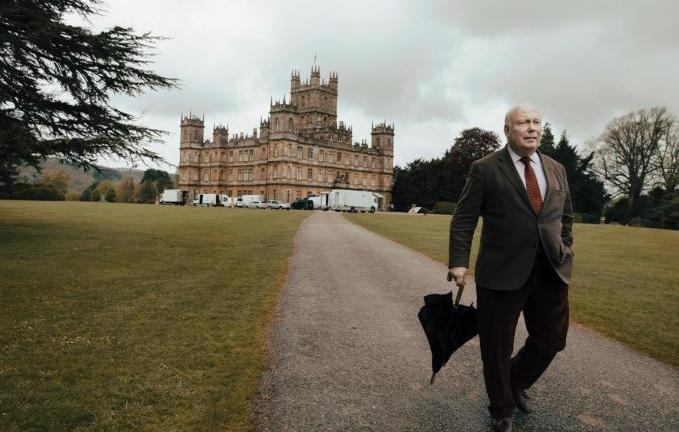 NBC has picked up The Gilded Age, a period drama from Downton Abbey creator Julian Fellowes, for a 10-episode order. The announcement (via THR) comes following a years-long development process that began back in 2012.
Fellowes will be serving as a producer on the project alongside Gareth Neame. Neame, a BBC producer who originally proposed the idea of Downton Abbey to Fellowes, is serving as writer and executive producer on the show. This will be his first writing project, though he has served as producer on everything from The Hollow Crown to Downton Abbey to State of Play.
Here's the official synopsis:
The Gilded Age in 1880s New York City was a period of immense social upheaval, of huge fortunes made and lost, and of palaces that spanned the length of Fifth Avenue. In the series, Marian Brook is the wide-eyed young scion of a conservative family who will embark on infiltrating the wealthy neighboring family dominated by ruthless railroad tycoon George Russell, his rakish and available son Larry, and his ambitious wife Bertha, whose 'new money' is a barrier to acceptance by the Astor and Vanderbilt set. Marian is about to experience a whole new world springing up right outside her front door.
Fellowes seems pysched to get back into the world of period drama. He said of the project:
To write The Gilded Age is the fulfillment of a personal dream. I have been fascinated by this period of American history for many years and now NBC has given me the chance to bring it to a modern audience. I could not be more excited and thrilled. The truth is, America is a wonderful country with a rich and varied history, and nothing could give me more pleasure than be the person to bring that compelling history to the screen.
More news on the drama when we hear it.