News
Joss Whedon To Head Freeform Series Pippa Smith
Joss Whedon will run a new TV project for Freeform in a dark comedy, called Pippa Smith: Grown-Up Detective.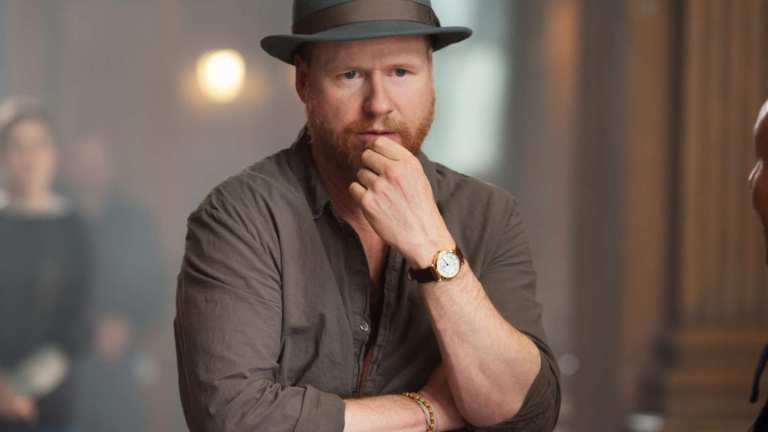 Joss Whedon is tackling a new project in the medium of television, in which his mythical reputation was formed. The visionary writer and director of the first two Marvel Avengers movies, whose small-screen hits include Buffy the Vampire Slayer, Angel, Firefly, Dr. Horrible, Dollhouse and Agents of S.H.I.E.L.D., is heading a youth-aimed TV project for cable outlet Freeform, titled Pippa Smith: Grown-Up Detective.
Freeform's Pippa Smith, which is being described as a dark half-hour comedy series, will see Joss Whedon serve as executive producer, reports Variety. The series – which will put a darkly irreverent and meta spin on the Nancy Drew/Harriet the Spy-type kid detective genre – is the brainchild of actress-turned-writer, Siobhan Thompson, who's done work on College Humor Originals and Bad Internet, and Rebecca Drysdale, whose writing CV includes high-profile shows such as High Maintenance, Baskets, Key and Peele and The Big Gay Sketch Show.
The series, according to the description, "follows Pippa Smith, a twenty-something who played a former kid sleuth on television, as she deals with relationships, addiction and being too dang old for the detecting game. Each episode, Pippa solves a new case, while unraveling a bigger mystery and attempting to navigate a messy personal life."
Co-creator Rebecca Drysdale will join Joss Whedon in the capacity of executive producer, with co-creator Siobhan Thompson serving as a co-executive producer. Additionally, personnel from producing studio Big Breakfast include executive producers Drew Buckley, Jillian Vogel and Sam Reich. Big Breakfast is an arm of the Electus company.
Pippa Smith: Grown-Up Detective sounds like a project that's very much in line with the new direction of Freeform (formerly ABC Family,) when it comes to boosting its original content lineup with smarter projects that have, in a sense, grown up with the youth demographic it's been targeting for the past decade. Indeed, its premise – centering on a jaded 20-something – appears to tap into millennial ennui, while serving as a showcase for a (yet-to-be-cast) female star. Additionally, it will join a quickly-evolving lineup that notably includes the Marvel Comics-adapted series, Cloak & Dagger, which premieres this week on June 7.
For Joss Whedon, Pippa Smith is the first substantive project to which he's been attached… at least since he recently bowed out of the Batgirl movie directorial gig. He's still attached to Marvel's Agents of SHIELD as an executive producer and a credited co-creator. Plus, he's set to helm an untitled World War II-era horror film.  
We'll be sure to update you on Pippa Smith: Grown-Up Detective as news arrives!