News
Jonathan Strange & Mr Norrell: Season Finale Review
Strange & Norrell closes with a terrific finale. Are we likely to see anything as imaginative and accomplished as it again soon? Unlikely…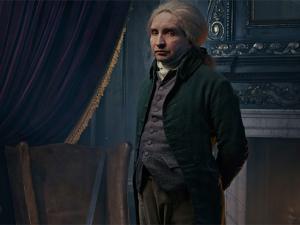 This review contains spoilers.
By the Raven King's silky tresses, that was a class act.
Start to finish, Jonathan Strange & Mr Norrell did an improbable number of things right. The story and dialogue darted along, the direction never failed to impress or the special effects to convince, and the cast… well, that cast. Can we put the whole team under an enchantment binding them together forever? Until they reunite to expertly spin us another tale, Sunday nights on BBC One should be left empty as a mark of respect, like the favourite restaurant table of a beloved departed guest.
Last week's belter of a penultimate episode had left things on an ominous note. We'd been led to expect a magical duel in the finale, but instead were shown a genuinely touching reconciliation. Norrell and Strange may now be lost on the other side of the rain, but before they were, each achieved an ambition. Strange rescued Arabella, and Norrell—a man beset by loneliness—gained a friend.
Eddie Marsan and Bertie Carvel did tremendous work together in the library scenes. Underneath all his fear and defensive pride, Norrell's character was revealed in his pathetic request that Strange not laugh at him. Eddie Marsan delivered the simple reproach "It is cruel to laugh" and Norrell's entire childhood and past—about which we know nothing—seemed to unfurl before us.
Similarly revelatory was Norrell's reaction to Strange's instruction of "Enough" as the former continued to deny the bargain he made for Lady Pole's life. Finally shed of the burden he'd stubbornly carried alone for years, Norrell seemed to transform. This new man was delighted at the prospect of a magical collaboration and giddily overjoyed by his arrival in Faerie. ("Why have I not done this before?") He overcame fear, comforted and assisted his friend, and showed bravery and compassion where previously we'd seen only cowardice and self-regard. He was funny too. More than once, Marsan got a laugh amid all the action. ("We have channelled all of English magic into a butler, and he shot him!"). It's a remarkable gift that man has.
Of course, this wasn't an entirely new Norrell. Even facing his imminent demise, he still hoarded his books to him Smaug-like, and puffed up with pride when he mistook Strange's description of the Raven King for one of himself. But comforting what seemed to be a dying Strange, and praising his friend's tome as "the most beautiful book of magic I have ever read" Norrell took steps towards redemption.
Strange's pivotal line in the library was the none-more-evident "I am changed." Bertie Carvel's transformation from dilettante to madman to mage over the course of the series has been utterly captivating. He's a one-man rep company. Casting directors should be falling over themselves to get to him after this.
Strange and Arabella's love story has been part myth, part fairy tale, and beset by the caprices and cruelty of both. This week saw him Orpheus to her Eurydice and Prince Charming to her Sleeping Beauty, pulling her out of the other realm and breaking her enchantment with a kiss. Their tender goodbye (note his curly mop having returned to its pre-magic state) added a required note of tragedy to an ending that was happier than we might have expected. For some, at least.
The characters who came out of it best were the formerly powerless. Lady Pole and Stephen both confronted their jailors and claimed their independence. "I will not go from one kind of helplessness to another," said Lady Pole in her second proto-feminist speech of the finale, while Stephen told The Gentleman in no uncertain terms that he shall "answer to no master now." (After Ariyon Bakare's powerful performance when Stephen went all Neo-at-the-end-of-The-Matrix, perhaps the episode should more properly have been titled 'The Nameless Slave'?)
More poetic justice was handed out to the dastardly Lascelles—the story's only true villain—who literally shattered as he feared his reputation would. Not before murdering poor Drawlight, a wretch whose folly was, like Norrell's, only vanity and trusting the wrong people.
Speaking of vanity, a round of applause for Marc Warren, whose deft performance flitted The Gentleman between sinister and capricious, childlike and dangerous, never spending too long in any one position despite barely moving a hair throughout the seven episodes. Like Marsan, he too garnered some laughs, whether it was lasciviously suggesting "a dance of three partners" to his magical prisoners, or enquiring with all the languidness of a bored aristocrat "Why are you shooting walnuts at me?"
The arrival of his magical counterpart, The Raven King, had been so long promised that his minimal role in proceedings was perhaps the only disappointment of the hour. He arrived in an unkindness of ravens, resurrected and rewrote Vinculus and obviously a busy man, off he went. Who knows where. Perhaps he had to get back to recording lead vocals for Type O Negative.
Fittingly, the last word went to everybody's favourite: Childermass (who, after that speech on the North's hearts and minds has toppled Heathcliff from the top spot on Yorkshire's list of literary brooding heroes). Enzo Cilenti took us right back to the start, to the snowy streets of York and its Society of Magicians.
It's an ending that invites the audience to a marathon rewatch, and I can think of no better tribute to this terrific achievement than accepting it.