News
Jon Stewart Brings First Standup Special in 20 Years to HBO
Former Daily Show Host Jon Stewart returns to standup with first special in a generation.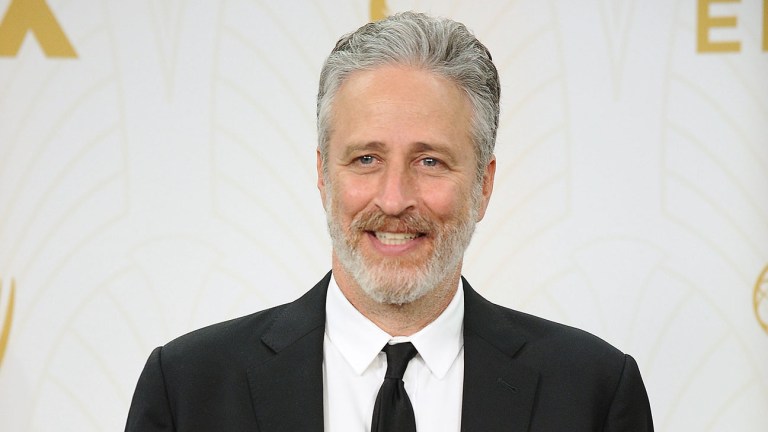 HBO finally found a slot for Jon Stewart. They tried giving him an animated show, which fell through, but the premium network signed him to a four-year deal. They're hosting his first standup show in 20 years. That's a generation, the generation that grew up watching The Daily Show for some of the most informed news TV had to offer.
Stewart's roots are in standup. He came up in the late night slots at the Comedy Cellar. His first gig on Comedy Central was Short Attention Span Theater, which he co-hosted with Patty Rosborough in 1991. He moved to MTV the year after with You Wrote It, You Watch It. Stewart was on a short list to take over David Letterman's slot at Late Night, did The Jon Stewart Show on MTV, and  wound up filling in for the freak, Craig Kilborn, in 1999. First Stewart was as goofy as Kilborn, then he got seriously funny and changed the news narrative forever.
Stewart took an extended vacation to write and direct Rosewater, a political thriller from a funny man that put a human face on torture. Rosewater won the Freedom of Expression Award from the National Board of Review.
Stewart left The Daily Show in the hands of Trevor Noah.  Stewart hosted the Academy Awards twice, wrote the bestselling book Naked Pictures of Famous People, and co-authored the bestselling books America (The Book): A Guide to Democracy Inaction and Earth (The Book): A Visitor's Guide to the Human Race. Stewart's previous HBO credits include the standup special Jon Stewart: Unleavened, hosting the special George Carlin: 40 Years of Comedy, Mr. Show with Bob and David and a recurring role on The Larry Sanders Show. He appeared the Adam Sandler film Big Daddy, the one-joke documentary The Aristocrats, and Death to Smoochy. He was also a teacher with a very keen eye in the horror film The Faculty.