News
Jon Hamm Originally Had a Meta Arc on Todd Margaret Season 3
David Cross reveals that his show's new season had big plans for the former 'Mad Men' star.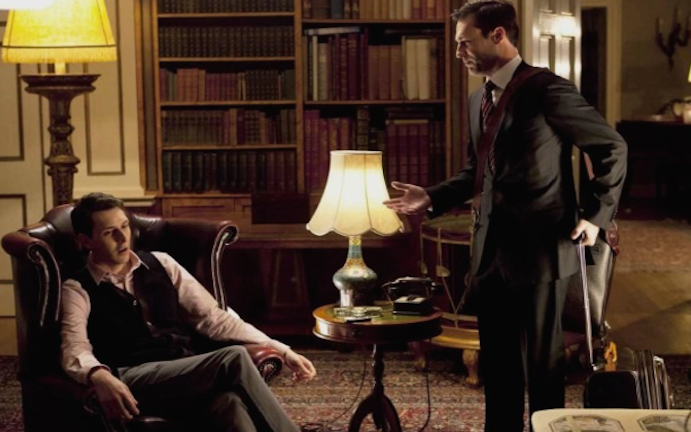 David Cross' ambitious revival of Todd Margaret is currently airing on IFC. This magic trick of a season has not only done an impressive job of connecting back to its previous seasons, but also at reassembling the impressive cast that populated the show.
One of the notable omissions from this season is that of generally perfect human being, Jon Hamm. However, Hamm's absence from the new season was far from an intentional decision. In fact, Cross had very elaborate plans for the recent Golden Globe winning actors return to the Todd Margaret-verse. 
In an interview with Den of Geek, David Cross revealed, "The initial idea was that Jon Hamm played a guy named Nicolas Speck, and he was in therapy. He was going to therapy because everybody kept thinking he was Jon Hamm and it really bothered him because most people would just assume that he's Jon Hamm."
Todd Margaret's current season is all about subverting the status quo from the previous years and flipping everything on the side. This twist with Jon Hamm would have very much been in line with the tone of the rest of the season. 
Cross explained that Nicolas Speck's anguish would extend far beyond merely looking like the famous actor. "Simultaneously, he really wants to be an advertising exec. It keeps complicating things and he's not as good as Jon Hamm was [at advertising] in Mad Men, but he still wants to do this. And it was just really ruining his life. Messing with him severely." 
Scheduling conflicts would keep this inspired direction from being pursued, but with the intricate puzzle that this season is, removing Hamm's role meant a number of other elements would need to be adjusted, too. "Basically he was Pam's patient, because she was a German psychotherapist [in this version]. And he kept crying, too. That was another thing. We just had him keep crying about how nobody would take him seriously and thought that he was Jon Hamm."
For our full podcast interview with David Cross, listen below!