News
John Cena Revealed as Teenage Mutant Ninja Turtles Villain
You can't see John Cena, but you can hear him in Rise of the Teenage Mutant Ninja Turtles as he'll be playing a bad guy for once...
Rise of the Teenage Mutant Ninja Turtles is a project that's been, for the most part, shrouded in mystery. Announced a year ago, information has slowly started trickling out, such as the cast and basic story. Only recently did we even get to see what the new Turtles will even look like in terms of the show's art style. Since there's no current TMNT show to keep our attention, all we can do is hang back and wait for the next piece of news.
Well, now we have some news…AND HIS NAME IS JOHN CENA!!!
…What? We're not doing that anymore? Society's moved on? What about RKO memes? Are those—Those are done too? Oh. I can still talk about Steamed Hams, though, right? I know it's not wrestling-related, but I can–
One thing we've already known is that John Cena will be playing the part of recurring (and possibly main) villain in Rise of the Teenage Mutant Ninja Turtles named Baron Draxum. Draxum is a mutant who is bent on transforming everyone on Earth into mutants. He lives deep underground, where the new animated series is set to take place.
Between this and Sheamus as Rocksteady in the last movie, there's something about WWE wrestlers wanting to fight the Ninja Turtles.
We finally have a good look at what Cena's character will look like. Presumably after sharting.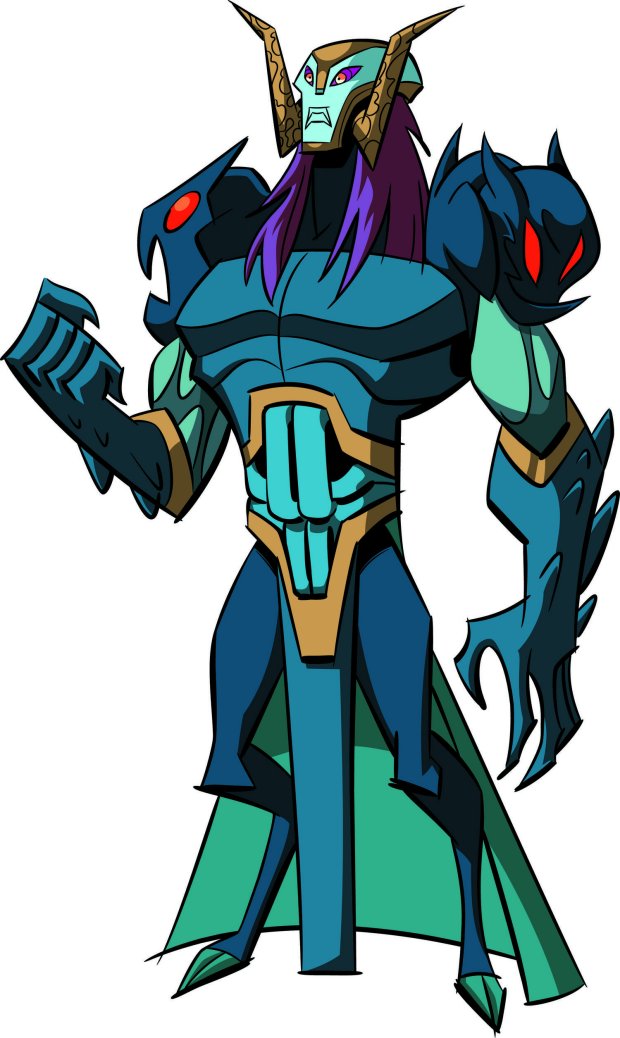 So yeah, the Doctor of Thugganomics is some kind of Ben-10/Predator thing with goat legs, pipe abs, a loin cloth, and what I can only imagine to be talking shoulder pads. I'm just sitting here, imagining how hard it must be to put that costume on. The jaw horns probably get caught in everything. Somehow having long, purple hair is the least weird thing about the Baron's design.
The show will be hitting Nickelodeon sometime in September.
Gavin Jasper would like to note that since John Cena once dressed up as Vanilla Ice, Baron Draxum will be the second TMNT character he's portrayed. Follow Gavin on Twitter!