News
John Carpenter Might Just Have a New TV Show in the Works
At Shudder. Maybe. And it might be based on one of his films. Possibly. Will we get excited anyway? Yes. Yes, we will.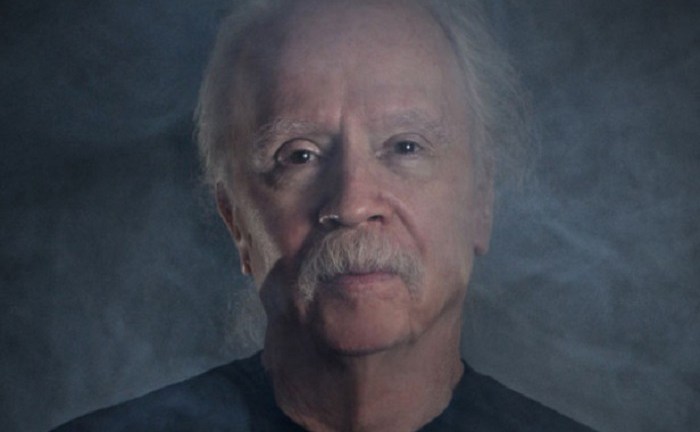 With a new Halloween sequel on the horizon – and getting great reviews! – is this a good enough excuse for the entertainment Powers That Be to springboard any number of new or unrealized projects from the original film's director into reality? Of course it is, yes. Why would you say otherwise? 
He hasn't made a feature film since 2010's The Ward, but in a new interview with Consequence Of Sound, John Carpenter has teased that the world of television – which certainly seems to have its finger more on the pulse of what we want to see than any of the big Hollywood studios these days – might be about to make a new show from the legendary horror director a reality, and one that's based on one of his movies.
The Thing? Escape From New York? They Live? They Live? They Live? Er, no.
"We're talking to [Shudder] about doing a theme, and maybe doing a show for them. What would you think about Prince Of Darkness as a TV show?" he teased, before refusing to answer any more probing questions on the subject, only adding "Well, maybe. Maybe not. I don't know. I'm not going to tell you."
What would we think about a Prince Of Darkness TV show, John? Well, we'd probably love the idea and want it as soon as possible. Seems like a really, really random choice, considering other series that could potentially be based on your films, but we can kinda see how it would work. 
Carpenter's 1987 horror flick centres on a group of students based in a possibly-Satanic church who find a weird cylinder full of goop. Investigating further, all kinds of madness starts to manifest around them. It's a fine enough story, despite not getting the kind of love that the director's other outings have been blessed with over the years. The trick is nearly always finding a way to justify stretching any story that was once just enough to fill a couple of hours into one that lasts 8-13 episodes.
Is it too late to change your mind to Dark Star, though, John? We can get ten scripts to you by Monday.
We'll let you know if we hear anything further on this, of course.