News
Joel McHale Netflix Talk Show to Get More Episodes
Netflix is giving an extension to Joel McHale's new, The Soup-like, green screen pop-culture-skewering talk show.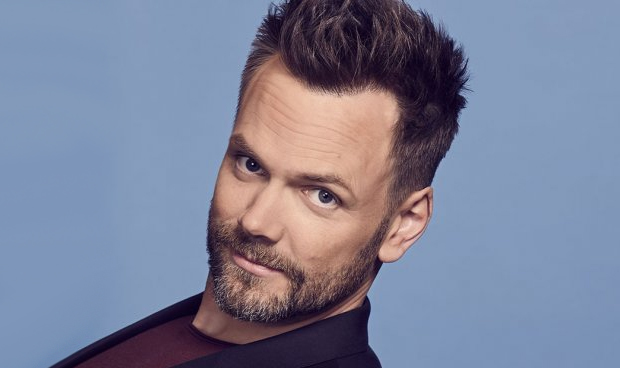 The Joel McHale Show with Joel McHale has been a Netflix boon for fans of green screen clip shows. Beforehand, it had been over two years since E! unceremoniously cut its last tie to tradition by cancelling the cable outlet's last traditional flagship series, The Soup, as hosted by Joel McHale. Now, it appears that Netflix is reaffirming its commitment to the series.
Netflix has given The Joel McHale Show with Joel McHale an order for six additional episodes for its still-running inaugural season. The series, which debuted on Netflix on February 18, was initially set for a 13-episode weekly run, which is quickly approaching its destination. With that move, fans can count on a 19-episode season. However, there's a twist here, since the six "bonus episodes" will, contrary to the show's weekly release format, all be released in one bingeable shot on July 15.
The Joel McHale Show with Joel McHale is, just as its E! predecessor, The Soup, a 30-minute show that put its (redundantly) eponymous part-time actor host in a setting in which he thrives, back in front of a green screen, recapping the weekly occurrences in television, politics, sports, celebrities and whatever clips happen to be breaking the Internet, along with a variety of sketches and celebrity guests. The series doesn't exactly beat around the bush about the copy-paste job regarding The Soup format, often referencing the old show and the old cable outlet.
Besides hosting the show, McHale serves as executive producer, joined in that capacity by Paul Feig (the director of the Ghostbusters remake and Bridesmaids), KP Anderson (former head writer of The Soup), Jessie Henderson, Brad Stevens and Boyd Vico. At this point, The Joel McHale Show with Joel McHale has already showcased guests such as Kevin Hart, Kristen Bell, Drew Barrymore, Timothy Olyphant, Alison Brie, Seth Rogen, Gabriel Iglesias, Bellamy Young, Susan Kelechi Watson, Anna Faris, Eugenio Derbez, Billy Eichner and Paul Reiser.
For McHale, who was the longest-serving host of E!'s longtime clip show staple – launched in 1991 as Talk Soup – as the face of relaunch The Soup from 2004-2015, this endeavor marks a return to hosting form. The actor/comedian juggled that gig during the entire 2009-2015 run of his acclaimed NBC sitcom, Community, only to have E! cancel his clip show platform shortly after his sitcom ended. Afterwards, he fielded a recurring role on Fox's revived The X-Files (which he reprises this season,) and subsequently starred in CBS sitcom The Great Indoors, which was cancelled in 2017 after one 22-episode season.
Netflix is already boosting its talk show lineup, having nabbed former late-night titan David Letterman to host My Guest Needs No Introduction. However, the Joel McHale Show with Joel McHale also serves as a fortuitous topical show replacement after Netflix recently cancelled Chelsea, hosted by fellow E! alumna, Chelsea Handler. The six-episode boost is certainly an auspicious sign regarding Joel McHale's prospects for a Season 2 renewal.
This article was originally published on 1/19/18 and continues to be updated with new information.