News
J.J. Abrams Beams From Enterprise Into Another Dimension, Nabs Rod Serling's Last Finished Screenplay
J.J. Abrams will develop unproduced Rod Serling screenplay.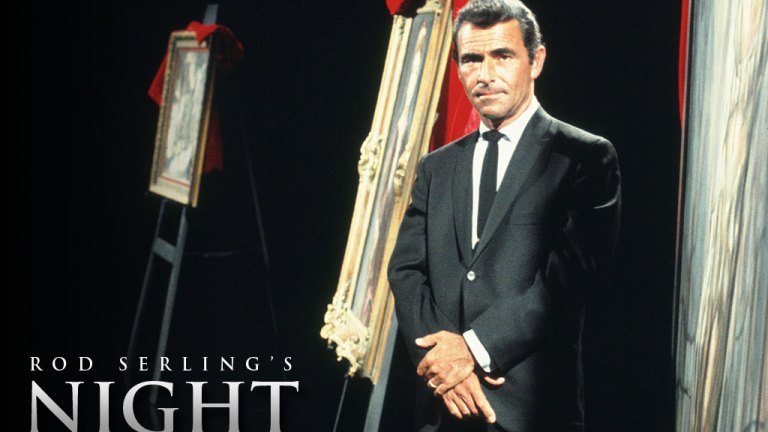 According to published reports, J.J. Abrams unlocked the door to the Serling family's vault and found the Rod Serling's last finished screenplay. It has never been produced. Abrams' Bad Robot Productions and Warner Bros. TV inked a deal with from Serling's widow, Carol Serling, to shop it around as a limited series.
"The Stops Along the Way" was the last screenplay Serling finished before he died at age fifty in June 1975. Serling was one of most influential screenwriters of the early TV age. His boxing tragedy, Requiem for Heavyweight, was produced for the live television show Playhouse 90 and later became a classic feature film starring Anthony Quinn, Jackie Gleason and Mickey Rooney. He also wrote the teleplays for Patterns, A Town Has Turned to Dust and The Comedian. He also co-wrote the screenplay for the classic 1968 science fiction film Planet of the Apes with Michael Wilson, based on Pierre Boulle's 1963 monkey tale "La Planète des singes." Serling provided the opening narration to Brian De Palma's Phantom of the Paradise and helmed Night Gallery.
But Rod Serling is best known as the writer/creator/narrator and guiding visionary to The Twilight Zone, where Serling was able to mix complex social commentary with mysterious tales that hopped genres. Abrams has long cited Serling as a major influence. The Twilight Zone recently ranked number three in the WGA list of the 101 Best Written TV Series.
The producers are keeping details on what "The Stops Along the Way" is about tight.