News
JETT: Release Date, Trailer for Carla Gugino Cinemax Series
Carla Gugino is fresh out of prison and looking to hustle in new Cinemax series, JETT.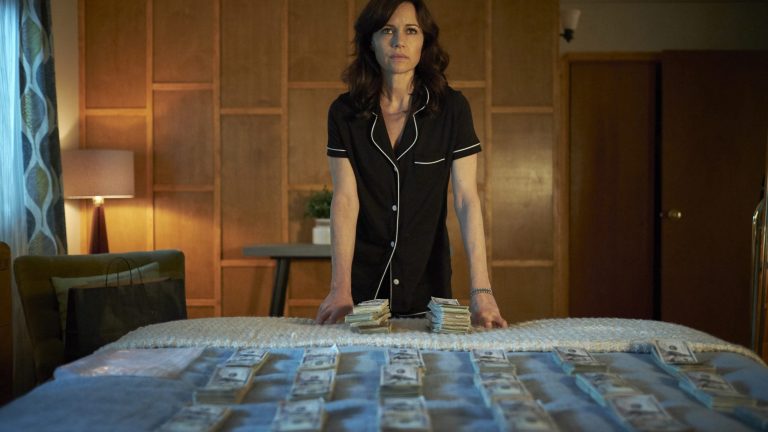 Nice to see that Olivia Crain has made it out of Hill House.
Carla Gugino has lined up her next TV project about her spooky Netflix sidetrip. Gugino (Watchmen, San Andreas) will star in Cinemax's drama series, JETT. Carla Gugino has long been a respected film actress but is now beginning to attract for television work following her successful turns in The Haunting of Hill House and Gerald's Game (which is technically a movie for Netflix, but the point stands)
Gugino will play Daisy "Jett" Kowalski. Fresh out of prison, Jett is forced back into a life of crime, once again getting involved with the eccentric criminals of her past. Gugino will also executive produce alongside Mark Stern, Stuart Ford, Dana Brunetti, and Stacey Levin. JETT is created, written, and directed by Sebastian Gutierrez. 
Cinemax gave JETT a straight-to-series order. The series was filmed in the fall and summer of 2018 in Toronto.
Here is everything we know about the world of JETT.
JETT Trailer
The full trailer for JETT is here, showcasing more stylistically slick action. We also see that Daisy has been roped into a dangerous heist job for a gangster played by none other than Giancarlo Esposito, which means she should run at the first sign that he owns a meth-money-laundering chicken joint.
"Whoever says crime doesn't pay, is doing it wrong." Cinemax recently released the intriguingly moody first trailer for the series, seen just below. Something about Zippo-style lights just screams "up to no good."
Giancarlo was really born for that villain role, eh?
JETT Release Date
JETT will premiere on Cinemax on June 14.
JETT Cast
In addition to Gugino as the titular Jett, JETT boasts a supporting cast of Giancarlo Esposito (Breaking Bad), Elena Anaya (The Skin I Live In), Michael Aronov (The Americans), Gaite Jansen (Peaky Blinders), Chris Backus (Big Little Lies), Gil Bellows (Ally McBeal), Jodie Turner-Smith (Nightflyers), Gentry White (The Shannara Chronicles), Violet McGraw (The Haunting of Hill House), Lucy Walters (Get Shorty) and Mustafa Shakir (The Deuce).
Alec Bojalad is TV Editor at Den of Geek and TCA member. Read more of his stuff here. Follow him at his creatively-named Twitter handle @alecbojalad