News
Jessica Jones Creator Melissa Rosenberg to Exit for Warner TV Deal
Jessica Jones is about to lose creator Melissa Rosenberg for a lucrative multi-year deal with Warner Bros. Television.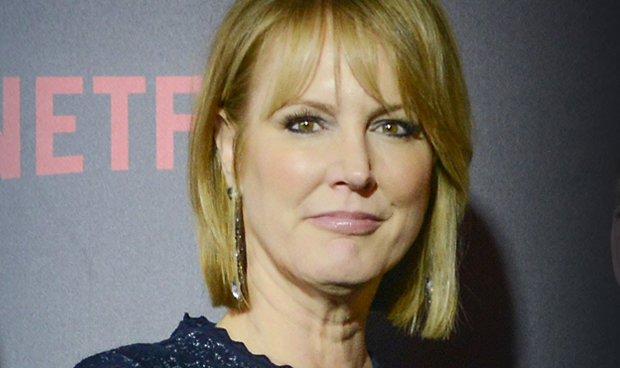 While fans are still waiting on a release date for Jessica Jones Season 3, a crucial development has just occurred that will profoundly affect a prospective Season 4. It appears that Melissa Rosenberg, the creator/writer/executive producer of the series since its 2015 inception, is leaving the series – and Netflix as a whole – for pastures that are (financially) greener.
In what was reportedly a competitive bidding situation, Melissa Rosenberg will migrate over to Warner Bros. Television, which topped Netflix's bids to retain her, nabbing a multi-year overall deal that's said to be in the eight-figure range, according to THR. There, Rosenberg will be tasked with creating and developing new small screen projects for the indie subsidiary studio. It's a tremendous opportunity and certainly makes her a female success story in an industry in which that's still few and far between. Rosenberg came into Jessica Jones off successful TV runs with Dexter, The O.C., Boston Public, Ally McBeal, Party of Five, and was even a consulting producer on the DC adaptation series, Birds of Prey, which is set to be adapted as a movie over at Warner Bros.
So, where does this leave Netflix and Jessica Jones? In the same place, at least for now, since Rosenberg will remain credited as the show's creator and executive producer for one last time on Season 3, which started production in New York City back in June. However, after that, the fate of Jessica Jones Season 4 remains up in the air. At best, Jessica Jones Season 3 could arrive by mid-2019. After that, should Netflix grant a timely renewal, a prospective Season 4 (which is by no means a given,) could – at best – arrive in mid-to-late 2020. By then, the overall Marvel TV playing field could be entirely different.
Indeed, Jessica Jones will be losing its creative fulcrum and the Marvel Cinematic Universe – even on Netflix's street level shows – is on the cusp of monumental changes in the next few years, not only with natural transitions within the decade-old movie continuity, but with the erosion of (Marvel owner) Disney's relationship with Netflix, as the Mouse's own streaming platform starts to glisten. Plus, Disney's acquisition of Fox opens up the rest of the Marvel IP catalogue for things like the X-Men, which could crowd things. Consequently, the chances of Krysten Ritter's hard-drinking super-powered private eye returning for a fourth frame are not good right now.
In the meantime, Netflix will continue its street level Marvel continuity with Iron Fist Season 2, which arrives on September 7. After that, we'll see Daredevil Season 3 and The Punisher Season 2 scramble for the final slot of year, probably in November.
Joseph Baxter is a contributor for Den of Geek and Syfy Wire. You can find his work here. Follow him on Twitter @josbaxter.
Read the latest Den of Geek Special Edition Magazine Here!