News
Adrien Brody to Star in Stephen King Series Jerusalem's Lot for Epix
Jerusalem's Lot, based on a Stephen King story, is in the works as an Epix TV series starring Oscar winner Adrien Brody.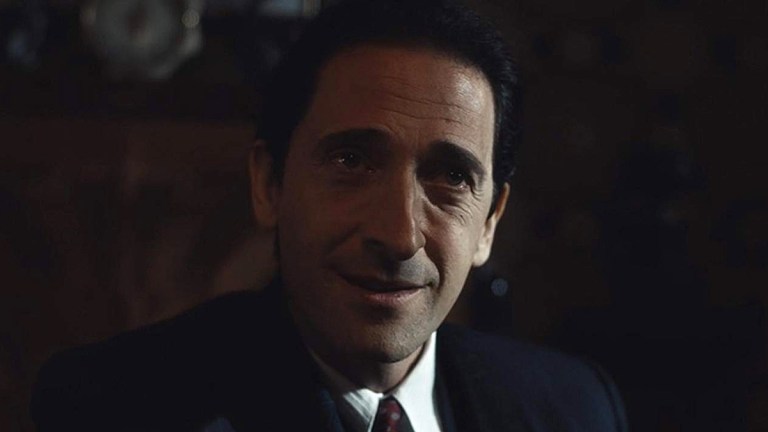 Epix is getting into the ever-thriving Stephen King adaptation game with a 10-episode series order for Jerusalem's Lot, adapting the author's 1978 follow-up short story to his novel, Salem's Lot. Moreover, the premium cable channel has already tapped a headliner for the series in Oscar-winning actor Adrien Brody.
Siblings Jason and Peter Filardi will serve as executive producers and showrunners for Jerusalem's Lot, which will be a franchise return of sorts for the former, who wrote the two-part teleplay for the 2004 TNT Salem's Lot reboot, which starred Rob Lowe. The Filardis will be joined by executive producer Donald De Line (Ready Player One, Wayward Pines). The series will notably serve as the first offering from the cable channel's in-house shingle, Epix Productions.
As Epix President Michael Wright lauds in a statement:
"This series is an intense, absolutely terrifying reimagining of classic gothic horror. We can't wait to work with the exceptional team of Donald De Line and Jason and Peter Filardi, along with our phenomenal lead actor, Adrien Brody…and of course, when it comes to horror, it doesn't get any better or more masterful than Stephen King.  We're thrilled to be the home to this incredible show."
Jerusalem's Lot focuses on the eponymous Maine small town introduced in King's 1975 vampire outbreak novel, Salem's Lot, expanding upon the contemporary-set book's mythology as a prequel set in the 1850s, explaining the dark origins. Set in nearby town Preacher's Corner, the story follows Captain Charles Boone (who Brody will play on the series), who, after his wife drowned at sea, arrives in the town with his three children to live in their ancestral home, where he's forced to face generations of sordid history that have plagued his family, culminating in the discovery of undead blood-sucking "nosferatu."
Further Reading: New 'Salem's Lot Movie Hopes for Terrifying Vampires
King's Jerusalem's Lot short story was originally released in his 1978 collection, Night Shift, serving as a mythos-expanding historically-set prequel to the 1975 vampire outbreak novel, Salem's Lot, which was also expanded upon with 1977 short One for the Road (which also appeared in Night Shift), which focuses the aftermath of the main novel's fiery climax. Additionally, the main Salem's Lot story was famously adapted with the 1979 CBS TV miniseries starring David Soul, 1987 straight-to-video sequel A Return to Salem's Lot, followed by the aforementioned 2004 TNT reboot. Additionally, a movie reboot developed by James Wan was reported back in April 2019.
Star Adrien Brody – the 2003 Best Lead Actor Oscar winner for The Pianist – will come into the series after a bit of a break, having last appeared in 2018 China-produced picture Air Strike and a 2017 run on the popular BBC/Netflix series, Peaky Blinders. However, his backlog is filling up again, and he'll soon reunite with his Grand Budapest Hotel director, Wes Anderson, for 2020's The French Dispatch, joining a star-stacked cast that, of course, includes Bill Murray.
Jerusalem's Lot doesn't have a specific release date set, but the series is eyeing a fall 2020 premiere, with production kicking off in May 2020 in Halifax, Nova Scotia.
Joseph Baxter is a contributor for Den of Geek and Syfy Wire. You can find his work here. Follow him on Twitter @josbaxter.